FINAT has launched a new award to promote environmental sustainability in the label industry.
Sustainability is key to the packaging industry and with the launch of the award, the association will highlight efforts by members to focus on sustainability's three Rs: Reduce, Reuse and Recycle.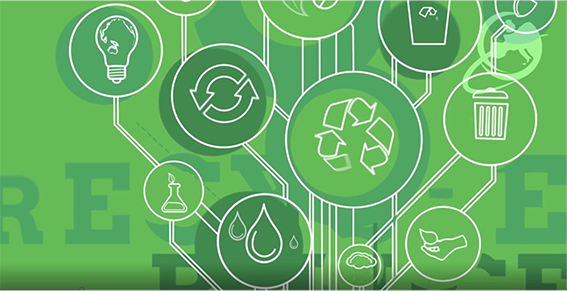 "There's an enormous opportunity across the label industry to reduce waste, reuse containers and recycle the materials we use in our products. We know that many of our members are already working hard to reduce their environmental impact, and we want to recognise the initiatives that are making our industry more sustainable," says Jacques van Leeuwen, head judge and a former recycling consultant for FINAT who is himself a veteran of green initiatives across the label industry.
Sustainability is one of FINAT's six strategic pillars, and the association is leading the industry in finding economically viable recycling solutions for secondary materials, limiting the amount of raw materials used, and improving the recyclability of products.
The jury will be judging based on four main criteria: The potential impact on the industry, whether it involves cooperation along the value chain, how original it is – and how successful initiatives have been so far. The winning initiative will be prominently promoted with a video and article in FINAT News and on the associations' website. Other highly-commended projects may be highlighted too.
The competition will be officially launched at the European Label Forum, and will be open to submissions from all label converters and labelstock suppliers, as well as brand owners. Entries must be projects started in 2019-20 to qualify, and at least one FINAT member must be involved in the initiative. The closing date is the 31st August.
The competition can be entered for free by visiting: http://finatsustainabilityawards.com
Watch the full video of the competition launch here
For more information on release liner recycling and available solutions, visit https://www.finat.com/sustainability/recycling