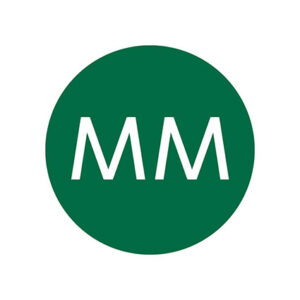 "Wait a minute, I'll grab something in the shop!" –  a quick stop at a corner shop to get necessary everyday items is something that we all do. However, we hardly ever wonder what guarantees high quality and recognisability of products we see on the shelves. Be it chocolate, pharmaceutical products, takeaway food or cereals, packaging protecting everyday consumer products is often made of folding boxboard. With its smooth, nicely printable surface and high stiffness, the folding boxboard used for consumer package makes the product brand stand out and differentiate from the competing ones while protecting the content and acting as an information platform for product details.
In August 2021, as the Finnish Kotkamills and Polish Kwidzyn mill were acquired by Mayr-Melnhof Karton, now MM Board & Paper the GC board portfolio of the company was thereby completed with several GC1 and GC2 as well as GC barrier cartonboards and cupstock for paper cups. Today, in addition to Kotka and Kwidzyn, production of Folding Boxboards still continues at the Group's Slovenian Kolicevo mill. The offering of these three European production locations enables excellent service and quick deliveries to customers all over Europe.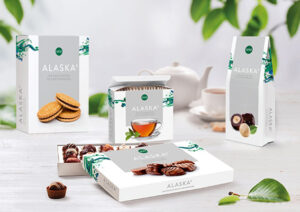 In order to finalize the integration of MM Group's Folding Boxboard qualities, in September 2022 the formerly used product names were rebranded to join ALASKA® and ADRIATICA® families at all three mills. No changes were made to the products themselves and only the names were changed while all the product parameters, properties and basis weights ranges remained unchanged.
"We are ready to serve customers throughout Europe as well as Overseas with our ALASKA® and ADRIATICA® cartonboards. Customers are able to choose the most suitable product to meet their needs from the whole FBB portfolio of ours, depending on the required product characteristics. For example, cartonboards with high brightness or stiffness or barrier cartonboard to increase grease resistance of the package, are available in our FBB portfolio" says  Michael Wadsak, Vice President Sales FBB.
"After use, a cartonboard package becomes raw material again. The sustainable Folding Boxboard products of MM Board & Paper are easily recyclable in most countries in the paper waste stream. Instead of taking the used packages to landfill, they are taken into re-use in pulping at the recycled fibre plant, and then used as pulp for new paper or cartonboard products. The wood fibres may circulate in different fibre-based products up to 25 times", continues Dr. Thomas Greigeritsch, Head of Group Sustainability & Marketing.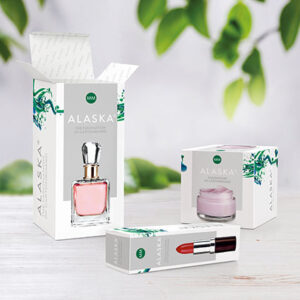 With a capacity of 790,000 tons annually, MM Board & Paper is the third largest producer of virgin fibre cartonboard in Europe. In its production, exclusively high-quality wood pulp from strictly controlled production is used, thereby guaranteeing consistently high quality. MM Board & Paper stands for tailor-made solutions, which ensure high efficiency in packaging production.
"The innovation and product development are the core of MM Group's strategy. We have set up a special Innovation & Product Development team dedicated to further develop our existing products and create new fibre-based solutions designed for different packaging applications that meet consumer needs in the constantly changing world. As the leader in technology, innovation and the know-how with the most comprehensive product portfolio, it is our goal to inspire our customers continuously with innovative packaging solutions" concludes Thomas Kratochwill, Chief Sales Officer MM Board & Paper.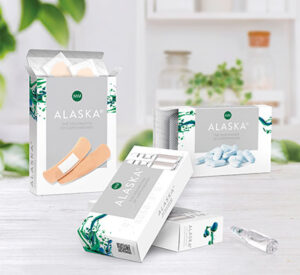 The MM Folding Boxboard range includes GC1 products ALASKA® WHITE and ALASKA® BRIGHT with smooth surface, high brightness and gloss, therefore suitable especially for demanding high-end packaging. GC2 products ALASKA® STRONG and ALASKA® PLUS come with great stiffness and excellent printability, ADRIATICA® – versatile and reliable, and unique ALASKA® ECO, which includes recovered paper as part of its raw material base. Additionally, a special grade optimized for pharma segment is available for ADRIATICA® and ALASKA® ECO. Another product in MM offer, which comes with excellent printability, is GC barrier board ALASKA® BARRIER, designed to improve the moisture and grease resistance of packages. ISLA® range of easily recyclable Cupstock, designed for the production of paper cups, is worth exploring, too. Its outstanding moisture and grease barrier properties are achieved in online production directly with the state-of-the-art board machine.