Manufacturer of specific detergents for cleaning inks and glues for the flexographic printing world, EcoAir will present at the fair the new line of cleaning, distillation systems and all the various detergents.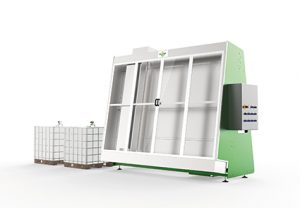 With the aim of expanding the range of offer and above all to solve all-round cleaning problems in printing companies, EcoAir Srl expands and establishes EcoAir Flexo Srl.
The teamwork between specialized chemists and engineers has made possible to design and develop new specific cleaning systems capable of enhancing the performance of the combination of detergent and washing system.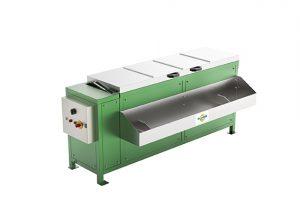 Three systems will be presented at the fair: a horizontal cliché washing machine with a high-performance motor, ideal for printers who have to do many washes; an ultrasonic countertop anilox washer, with double washing station capable of processing two anilox at the same time and finally a 12 liter solvent distiller, an entry level technology in terms of dimensions but with high performance. As regards specific detergents, on the other hand, there will be the presentation for the first time at the fair of the SHARK ECO product, a detergent for manual washing of anilox with neutral pH, assuring an instant cleaning that is enjoying considerable success on the market. The line of detergents is specific for automatic systems, such as ultrasonic anilox washing systems, high pressure anilox washing systems, vertical cliché washing systems for corrugated cardboard sector, horizontal cliché washing systems and much more.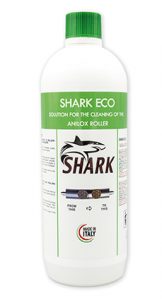 At Print4All, the first important fair where the Italian group specialized in detergents for the printing and converting sector will be present, EcoAir team will be there with already known faces and some new entries. "It will be possible to investigate any type of aspect, from the technical and chemical one, thanks to the presence of the engineer in charge and members of the chemical department, to the commercial ones thanks to Massimo Gionta, commercial director of the company and other area agents", comments Edoardo Fonti, owner of EcoAir.