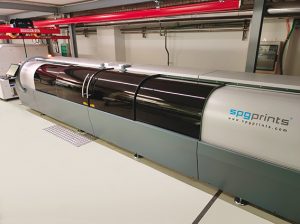 Digital Flex will present its new global strategy in prepress services for the flexible packaging industry with some important innovations, in particular a new investment in the production of elastomer sleeves, the renewal of the graphic office in terms of technology and professionalism and last but not least a new website www.nuovaroveco.com
In addition to producing the photopolymer plates with FLEXO HD PLUS-S® technology, the company doubles the production of elastomer sleeves with the installation of a second production line at its Monza site.
"Working with many Italian and international brands, we have had to double the production of sleeves to maintain our competitiveness so as the one of the companies we serve daily. The partnership established with printers and suppliers allows us to maintain high the company's technological level", says Andrea Vergnano, Senior Executive – Vice President of Digital Flex.