A young company, present for a few years in the flexographic printing sector with its ecological products specifically designed for cleaning anilox, Eco Air has grown considerably in recent years. Since January, Eco Air is represented in Italy by Flexxo Printing Solutions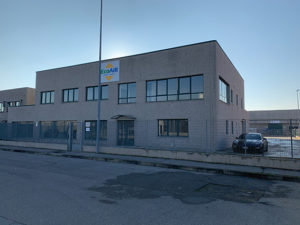 Eco Air srl is a chemical company, located in South Milan and founded in 1999, but present in the flexographic sector only since 2014 when it starts producing specific detergents for third parties for companies in Italian and foreign sector.
In 2017 Eco Air was purchased by the new CEO Edoardo Fonti, who decided to drastically change the company's project and way of working; in 2018 Eco Air opens the sectors of detergency and sanitation in the world of food production and creates a new line "Flexo Cleaning Solutions", detergents for cleaning inks and glues for the world of flexography, this time introducing its own brand in the sector. During 2018 Eco Air participates in various international fairs such as: Print for all in Milan, Indoprint in Jakarta, All in print in Shanghai. In 2019 the company, which has grown in the meantime, moves to Mulazzano in the province of Lodi and is certified ISO: 9001 for quality.
A branch in Brazil based in São Paulo is also opened to directly follow the South American market.
In January 2020 Eco Air signed a direct agency contract in Italy with Flexxo printing solution owned by Massimo Gionta, which boasts 25 years of experience in the flexographic world.
The explosion of the coronavirus has not found Eco Air unprepared, and its internal research and development department, which is experiencing very intense months, during which relying on the right partner can shelter from unpleasant surprises.
We talk about it with Edoardo Fonti.
FACE TO FACE WITH EDOARDO FONTI, OWNER OF ECO AIR
What is your offer made up of today?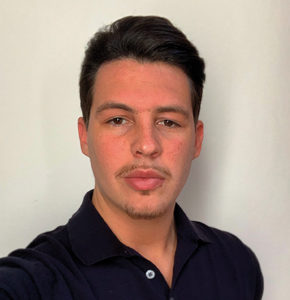 "Eco Air offers a complete and consolidated line of products tested by many machines, anilox and clichés manufacturers. The range consists of solutions for cleaning the ink supply circuits, from manual cleaning of aniloxes to detergents for high pressure and ultrasound machines, up to the cleaning of clichés both in and out of the machine, and solutions for cleaning of water based inks, water based with catalyst, solvent and UV inks up to the glues.
We have tried to develop and put on the market a range that simplifies the operators' work; these secondary products in the production process thanks to the search for quality in printing are becoming increasingly important and strategic.
The range is very compact, we have worked on products that perform multiple functions, but with high performance. We have been very careful in selecting the raw materials, both for the protection of machinery and components but above all for the operators, who must handle these products daily. The fumes of some products can be harmful or very annoying, while others are corrosive and irritating in contact with skin; our products are at neutral pH, or slightly alkaline, not exceeding 10.5, they are VOC free products and are excluded from ADR (Dangerous Goods by Road) transport".
What are your target markets?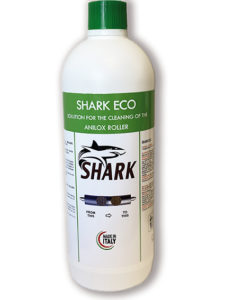 "We have several distributors in the world even though we are always looking for new partnerships to expand our market. Certainly our reference markets are Italy, South America and China.
We are creating solid structures with a commercial network organized to serve better our customers. In Italy thanks to the recent collaboration with Flexxo we boast three agents covering the entire territory from north to south, in South America thanks to Eco Air Brazil branch we have a commercial network consisting of 24 agents covering almost the entire territory and in China we have a direct distributor based in Shanghai which has been selling our products in Asia since 2018".
What about your internal R&D department?
"We invest heavily in the research and development of new solutions, our R&D is the heart of the company. For three years we have been studying an innovative solution for instant cleaning of anilox, and I can proudly announce that Shark Eco is our new "gem"; we decided to launch it on the market this year, although some of our loyal customers have already tested and are already using this product. It was not easy, cleaning aniloxes remains one of the most important things for printing companies today; having a product available, practical, not dangerous but with a pH of 7.5, which manages to guarantee anilox cleaning in just 30 seconds and for all types of inks is a great step forward".
What would you have presented to Drupa? Are you going to present anyway the new products?
"We had decided to present the Shark Eco, and without getting caught up in the despair of 2021 shift of Drupa, we created videos that explain to the operator the effectiveness and practicality of this product, which will be launched on the market but with different strategies, with a presence in sector magazines such as Converter, websites and the strength of our salespeople, whom I once again thank because they are called to carry out a promotional activity with difficult restrictions. As Eco Air we also decided to invest in samples to be given to our customers and potential customers so that they can see and experience the effectiveness firsthand".
How are you facing this emergency period?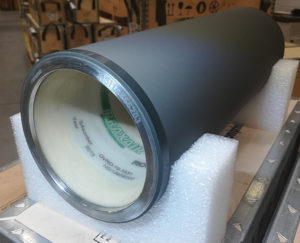 "It is a difficult period for everyone, as an Eco Air administrator I thank all our staff, who despite the period has never stopped working, continuing to guarantee the products to our customers without delay and problems. Since we are part of the chain of fundamental chemical companies, we have never closed production, the packaging sector and the world of detergency and sanitation, food production industries have never stopped, indeed, I think that they have increased production. In the company we have adapted, we are able to guarantee distance between the various operators both in production and in the warehouse; Every day we sanitize all workbenches and machinery such as forklifts, mixers, etc., the same for offices and changing rooms".
What are the prospects for your target sectors?
"As already said, I really care about increasing the customer base in the flexo industry, we are very ambitious, I think we could greatly improve the cleaning processes of several customers, who today perhaps still use not-innovative and impractical products, consequently we will invest more and more in the sales force and in marketing in order to always get to know our product range".
Future projects?
"Thanks to Massimo Gionta and his experience we are building a business plan for the selection of new foreign partners in order to cover new territories with serious and qualified agencies".