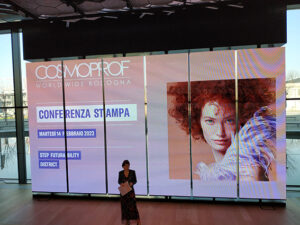 Considered the transversality that characterizes all trade fair in every field, also Cosmoprof Worldwide Bologna could do nothing but combine various tendencies, emerged very clearly from Cosmotrends report, solely written and designed by Beautystreams (international trend agency, a reference for cosmetic industry). These are the three general trends: according to science-backed innovation the next generation of skincare features exciting scientific innovations, underlined by clinical studies and collaboration with research institutions; holistic health: the "inside out" approach to beauty is more than a trend and it is redefining beauty wellness; next-generation sustainability, because brands are ever more mindful of the imperative to preserve the planet, so there is a look for concentrated waterless formulations, harvesting techniques, and manufacturing methods and also biodegradable, zero-waste packaging.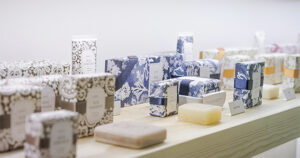 As regards packaging the International prestige of Cosmopack keeps growing, the only example of a fair that presents the entire cosmetic supply chain, from formulation to packaging, from machinery to automation solutions for the industries, from contract manufacturing to private label. Cosmopack will gather the 17% of all Cosmoprof exhibitors, representing 38 countries, with a growth rate up to 16% when compared to 2022.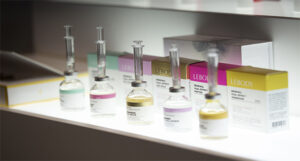 Raw materials and ingredients will be one of the main protagonists of the Cosmopack Factory, which for the 2023 edition will focus on the potentiality related to track&trace technologies. The installation, curated by Studio Sara Ricciardi, will accompany the visitors in a tailor-made journey to the discovery of a whole product life cycle, from the choice and supply processes of raw materials to the distribution control and the consumer experience, analyzing how the virtuous connections of the supply chain can be the elements assuring quality, authenticity, and safety of cosmetics. The technical partners of the initiative will be Antares Vision Group, Induplast Packaging Group and N&B – Natural is Better.
Growing numbers for the 54th edition of Cosmoprof Worldwide Bologna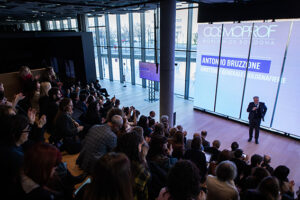 At fair from 16th to 20th March 2023 will be present 2.900 companies (+11% compared to 2022) from 64 countries. 60% of exhibitors are coming from Europe, the remaining 40% from outside Europe. Pre-registered visitors to the event up to now are coming from 116 countries and regions. To visit 29 country pavilions with small and medium companies from Argentina, Australia, Belgium, Brazil, California, China, Czech Republic, Ecuador, France, Germany, Greece, India, Indonesia, Ireland, Japan, Latvia, Poland, Romania, South Korea, Spain, Sweden, Taiwan, Turkey, UK, Ukraine, and USA. Argentina, Australia, India, and Romania are new participants compared to 2022, and Ireland will attend the exhibition with its National Agency.
A determinare i numeri positivi dell'edizione di marzo sono soprattutto il ritorno di aziende da Cina e Taiwan, fino a pochi mesi fa impossibilitate ad uscire dai rispettivi paesi, e il costante rinnovamento del parterre espositivo, sintomo della vivacità del settore. Cosmoprof Worldwide Bologna attirerà in città buyer da più di 50 paesi, grazie anche al supporto delle agenzie ICE che operano nei mercati di riferimento per l'industria cosmetica.
The decisive factors of the growing numbers recorded in the March edition are the return of companies from China and Taiwan, that previously were unable to exit their respective countries, and the constant renewal of the exhibition space, representing the vitality of the sector. Cosmoprof Worldwide Bologna will attract buyers from 50 countries thanks to the support of ITA, Italian Trade Agency, and its offices that operate in the referent markets for the cosmetic industry.