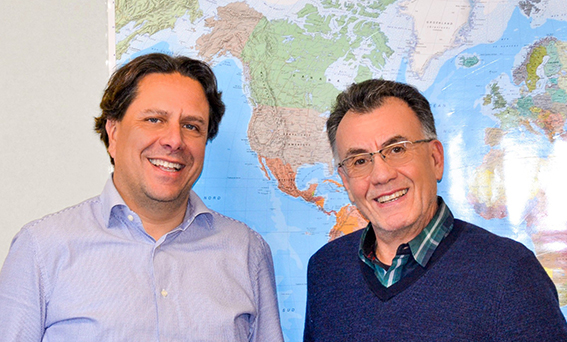 ColorConsulting brings experience in commercial print as well as packaging, label, and specialty print segments.
Alwan Color Expertise, recognized by North America's traditional and digital printers for its highly advanced color technologies, will fulfill increasing demand from the continent's packaging, label, and specialty print segments with new major distributor and color technology developer ColorConsulting USA. ColorConsulting supports the range of print producers with experience in all facets of the commercial print and packaging sectors. The agreement between the two companies went into effect last month.
As part of the agreement with Alwan, ColorConsulting will also support Alwan's existing customers and network of dedicated consultants and resellers in North America.
Elie Khoury, founder and president of Alwan, says that the agreement makes good technological sense, as well. "Today, with the emergence and development of print applications that require both accurate color management and accurate ink formulation, it became obvious that ColorConsulting USA – with its ink formulation knowledge and ColorSoftware Suite – is the right partner to make Alwan as successful in label, packaging and specialty printing as it is in commercial offset and digital printing."
"ColorConsulting is delighted to be joining forces with Alwan Color Expertise. We're proud to be responsible for the second-largest installed base of Alwan products after North America, and have made it possible for hundreds of printers to become ISO compliant and G7® certified, thanks to Alwan's best-in-class software" says Carlo Carnelli, CEO of ColorConsulting Italy and its ColorConsulting USA subsidiary.
"Now our focus turns to North America, where we are committed to significantly improving color success for commercial and packaging printers. Consultants and dealers – including those interested in a powerful, fast, and non-proprietary color solution for label, packaging and specialty printing applications – should contact us."