Colorcopy will be at Print4All 2022 Hall 11 – STAND C11/D12 with a wide range of solutions developed to meet the most varied needs of the world from printing: from converting to packaging, from promotional to visual communication, up to industrial printing.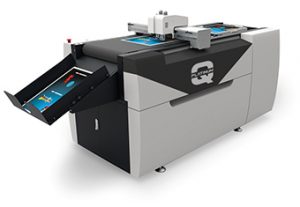 At the booth spotlight on what Colorcopy has dubbed the "express supply chain for short-run packaging", with the Liyu Platinum Q-Offset cutting plotter working in line with the Xerox Versant 280/4100 digital presses. A production flow to achieve maximum efficiency, which the Brescia team has developed specifically for the creation of packaging for samples, limited editions or small/medium runs. Extremely versatile and performing, the Xerox Versant 280/4100 press achieves high speeds of up to 100 pages/minute, ensuring production continuity and stable quality on normal and special media with weights from 52 to 350 g/m2. All with the plus of satin finishing such as offset printing, incredibly sharp shades, superior mid-tones, special colors such as gold, silver, cyan, magenta and yellow that are fluorescent thanks to Xerox EA low-fusing toner.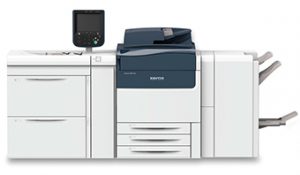 At its side, the Liyu Q-Offset plotter which, thanks to the innovative automatic suction cups feeder and the integrated suction system, effectively manages any material ensuring perfect stability during cutting. The wide range of tools supplied allows to perform operations such as cutting, half-cutting and creasing quickly and precisely. In addition, multiple sheets can be loaded at the same time, further speeding up production. During the event, the supply chain will be operational in Colorcopy exhibition area, proving the efficiency in the production of packaging on demand.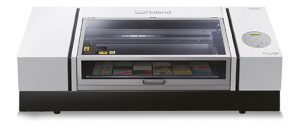 Focus also on the personalization of objects for which Colorcopy proposes the Roland Versa UV LEF2-200 printer, ideal for decoration of covers and electronic products, objects and promotional gadgets, but also for creation of packaging, prototypes and plaques. Equipped with latest generation UV lamps capable of moving in axis with the head, significantly reducing production times, this system is able to print in four-color, white and gloss/primer with fine art quality on substrates up to 100 mm thick and up to 508 x 330 mm wide.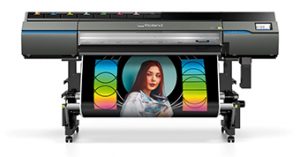 Colorcopy proposals range up to window decals, signage, wrapping and wall decoration, applications that can be created with Roland TrueVIS VG3-640, the new latest generation printing and cutting system for large format making its debut in Italy. Equipped with an even more intuitive interface with 7-inch LCD touch panel, this plotter is equipped with a new set of eight-color inks for exceptional print results with vivid and bright tones, rich in detail, soft tonal transitions, neutral grays and natural skin tones.