Finally concluded the enlarging works at Paderno Dugnano (MI) site, and completed the investments for new production technologies, 2G&P is now ready to take up new market challenges, thanks to a production capacity that projects service towards new scenarios, even in flexible wide web packaging
Paolo Ghedini, owner of 2G&P, is very satisfied, while he accompanies us to visit his company, which just 6 years after moving to this new location, has been further expanded both in spaces and in production equipments.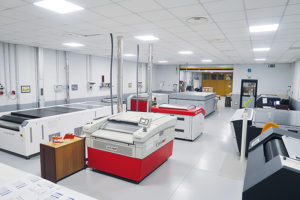 The first time I visited the company in 2011 at the previous site in Sesto San Giovanni (Milan), Paolo Ghedini immediately told me about his transfer project to a new structure, which actually happened a little later, giving 2G&P new spaces in line with the growing needs of the market. "Today we see realized all our ideas and projects we have had in the drawer for a long time", comments Paolo Ghedini, "accompanying the growth of work at the same pace. We have never stopped and we don't intend to do it now, but let's say that at this point, we can affirm that we can satisfy our client with any type of technology available today on the market and above all we have achieved an important production capacity, both for small and large format plates".
Objective: growth in the large format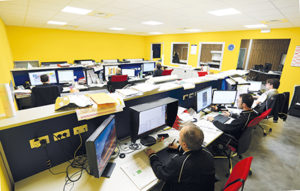 From a structural point of view, a new floor was created which effectively doubled the available area, generating wide spaces for new offices, transferring the entire pre-press and graphic department to the upper floor and creating the space on the ground floor for the new 2-meters solvent line, the CDI Crystal, the Kongsberg plotter for automatic plate cutting and a new Flint imaging unit that produces flat dot plates using LED technology.
In fact, with 2018 investments, today 2G&P has: 3 Esko CDIs, 2 solvent lines, 2 Fast thermal lines, 4 imagers, one with LED technology, a Kongsberg plotter for an even more efficient and precise service, highly appreciated by customers.
"With this latest generation machines, we have undoubtedly improved production efficiency and time, creating space for future market needs, since we are doing commercial actions, some of which have already been translated into production tests, with important companies working in large-format flexible packaging sector", adds Ghedini, stressing also the importance of scheduled maintenance of production equipments", an aspect that may seem obvious but it is not so – "for all our production systems we use programmed ordinary maintenance contracts, to have always equipments at maximum efficiency, and to minimize possible technical failures. Our goal is to give the maximum and therefore we constantly raise the bar of the quality of the systems and the reliability of the structure and the facts show that our customers are appreciating it".
2G&P customers discovering the "behind the scenes" process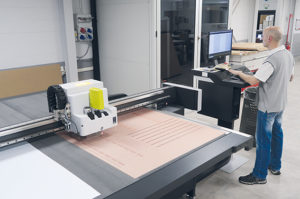 Working with important packaging manufacturers certainly requires adequate structure and production capacities, because a customer who prints on several shifts with large volumes requires suppliers capable of satisfying their needs with quality and timeliness.
Reliability is also a significant aspect for those who cannot afford to compromise on delivery times, reliability that can only be guaranteed by well-organized structures equipped with more production lines.
"We realized, speaking with our customers, that not everyone knows the whole process of producing flexographic plates and the know-how behind them. We then started to set up visits, with days dedicated to single customers, during which we present our company, describing our Modus Operandi and then combining the theoretical part with the visit of the various departments. We had very positive replies from these meetings; the customer returns home with the awareness to visit a modern, efficient reality with an excellent production capacity in line with his expectations. The intent is also to highlight aspects that are difficult to explain but that make the difference, showing live the path that makes a plate that leads to the results they appreciate so much" says Ghedini.
New management software for an automated workflow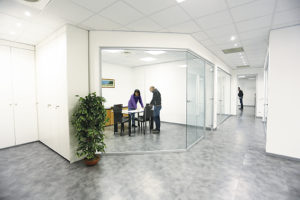 Even the workforce has been expanded with the increase of operators in the pre-press department, the crucial junction of production and most probably there will be the need to insert a new figure shortly, a tangible sign that the extended production capacity is already bearing fruit. Also the pre-press department is equipped with modern Mac stations with Esko software constantly updated as well as all the DTP software necessary for a correct files import, always updated to the latest versions. And it is exactly a software the center of a new project that will materialize by the summer when 2G&P is going to use a new management program, created with a software house that is developing an ad hoc workflow management program and which will work alongside Esko's Automation Engine, already present in the company, automating all operations that are now carried out manually, such as filling in job folders, control modules and other business modules, reducing, if not actually cancelling, the possibility of human error. Each operator can intervene depending on his level of access, giving everyone the chance to see the working stage of jobs. Furthermore production and pre-press departments will be equipped with tablets, to be able to manage the workflow in the production phase and on the machine, in real time, updating the state of the work, of the checks carried out, with "blocks" that bind the operators to respect all the phases in every detail, otherwise preventing progress in the production flow. Automatic messages will be inserted which will inform the customer of order view and advices that will help to interact with the customer, generating "paths" designed to increase efficiency on specific business needs. "This is why we have opted for the development of a tailor-made software, certainly more challenging but more specific", underlines Ghedini.
"There will be a significant increase in the speed of some production phases", Ghedini continues, "greater control, immediate digitalization of any data concerning the production flow and, last but not least, a substantial reduction in the use of paper", considering also the ecological aspect, an aspect towards which the company has always shown particular attention.
This is another step towards an increasingly standardized and automated production and a concrete demonstration of how the company operates to optimize time and reach an increasingly efficient organization to guarantee quality and reliability.