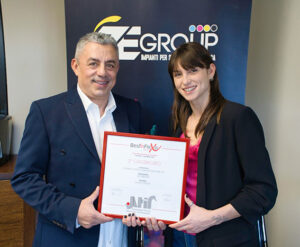 Zincografia Empolese and Ario Label Solution, thanks to a precious parternship with Asahi Photoproducts, have been recognized with a prestigious award from ATIF, the Italian flexographic association, reaching the second place for Best UV Flexo printing with their first ever award entry.
The job in detail
Zincografia Empolese has over 30 years experiences in the manufacturing of flexo plates for different markets, the winning application was printed by Ario Label, located in Bergamo, Italy; specialized in the production of adhesive and self-adhesive labels, automatic identification, and self-adhesive packaging.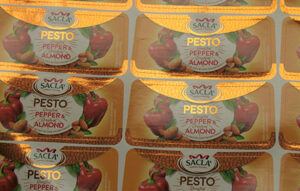 The job submitted was produced for Ario customer SACLA and was printed in four-color process with UV ink and an extra three spot colors, partially printed on cold foil using a 156 l/inch screen using Asahi plate.
"We operate with two ESKO 5080 XPS Crystal LED plate imaging lines across all our supported segments, from corrugated board to flexible packaging and high-quality label applications. We also support the design process with industry-leading design and workflow solutions. In addition, we installed a new AWPTM water-wash platemaking processor to be in line with the growing trend of more sustainable flexographic plate production." states Noemi Bisoli, Empolese co-owner.
"We are extremely proud to have been recognized with this award especially since we are a first-time entry," added Marco Borali, Managing Director of the Ario Label Solution printing company. 
"The collaboration between Empolese and Ario is a good example of how trade shops and printing companies can work together to improve the productivity, profitability and sustainability of flexographic printing," said Andrea Belloli, Asahi's Italian Branch Manager.
"Using AWPTM CleanPrint flexo plates is an excellent step in that direction. We congratulate them on receiving this prestigious award and are looking forward to working with them in the future as they continue to find more ways to reduce their respective carbon footprints."