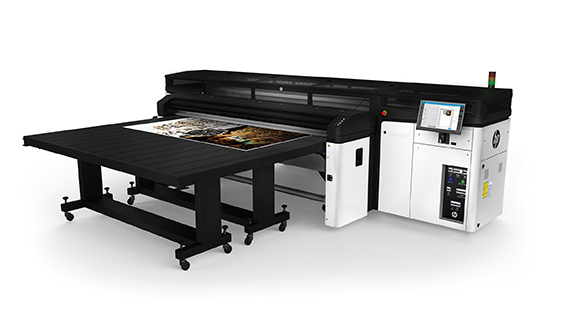 HP has been focused for a long time on corrugated cardboard packaging market, with highly productive, top-of-the-range solutions such as PageWide C500, or PageWide T1190, the machines chosen by LIC Packaging, the only company in the world to offer the full range of HP technologies for cardboard, which recently also chose HP Latex R2000 plus technology for management of prototypes and mock-ups
It has made technological innovation one of its strengths and it is no coincidence that it is the only company on a global level with a digital production workflow for corrugated cardboard with the full range of HP technologies, from prototyping to final production. We are talking about LIC Packaging Spa, a Brescia company founded in 1952 and always managed by Bertoldo family. For some years now, in addition to traditional technologies for printing and converting of corrugated cardboard, LIC has chosen to go digital by choosing HP as a partner. Core business of LIC are corrugated cardboard packaging and displays that from 2018 are made on the HP PageWide C500, a sheet-fed postprint machine, which will be flanked in the first half of 2021 by a new HP PageWide T1190, for printing webs up to 2,8 meters wide in 6 colors and capable of reaching up to 305 linear meters per minute. Both technologies use water-based inks, particularly suitable for the production of primary food packaging with high quality graphics.
With the inclusion of digital printing, LIC Packaging has diverted a part of traditional production to the new department, being able to offer an on-demand service, customized for promotional, seasonal packaging with the possibility of inserting the variable data. But if at the beginning some prototyping on these highly productive technologies could also be managed, at full capacity and with the inclusion of a second line, LIC has decided to invest in a new HP Latex R2000 plus printer that has been included in the production flow with the aim of supporting the various design phases through the production of high quality prototypes and mock-ups, in line with the printing results of the "big sisters".
WOW effect guaranteed with Latex technology
HP Latex R2000 plus printer is a fourth-generation technology based on inkjet technology with water-based inks, which fully meets the needs of eco-sustainability required by the market.
"LIC, unquestionably a leading company, comes to Latex technology for cardboard converting world by taking a backward journey from what would normally happen in companies that instead start from entry-level solutions and then grow", Stefano Casati tells us, HP Italy Large Format Printer Account Manager who followed this project. The Latex R2000 plus is a multipass technology that was not created specifically for the corrugated cardboard packaging sector, but which, thanks to its characteristics, is well suited to the needs of this market. "The machine reaches 60-70 square meters/hour, so it was created to be inserted in the prepress department and in companies like LIC it is the ideal solution for prototyping and mock-up. Latex printing technology is water-based: the polymer film on the substrate (cardboard, plastic …) is melted and the ink dried simultaneously and the polymer film let the pigment adhere to the material with a minimum thickness of 5 microns. Our ink allows you to enhance and finish the material on which it is printed. As there is practically no thickness, the resulting effect is similar to offset or silk-screen printing and thanks to its flexibility it allows to perform all the typical processes of cardboard industry such as creasing, die-cutting, without fear of cracking or damaging the print", adds Casati.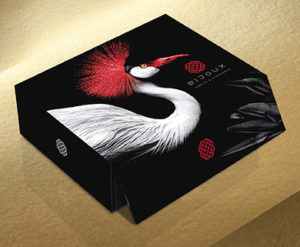 LIC therefore needed to include in its production workflow a technology capable of marrying perfectly both with traditional technologies that have always been present in the company and with high-productivity digital printing, but without compromising from a qualitative point of view in order to produce samples to be printed later in longer runs on larger machines or to be able to create micro productions such as the crowners of the displays to be placed in the points of sale.
"Certainly the fact that LIC was already accustomed to HP printing technology facilitated this investment, although I must say that the tests they carried out in the demo center were extremely accurate. For example, Latex has a wider color range than its older sisters, but this is not a problem, you have just to parameterize the machine and reduce its color width, setting it as the two largest. The presence of white ink is an additional added value on this machine. Furthermore, the possibility of printing different materials, both in sheet and webs, offers the customer the opportunity to also expand the offer of their products and to give space to the imagination to present to their customers solutions with a mix of different materials, which with our technology can be processed without problems. As regards the important aspect of eco-sustainability, we issue the customer a declaration of recyclability, provided that the substrate on which it is printed is in turn a recyclable product. In fact, Latex technology does not compromise the recycling of paper, cardboard, plastic", says Stefano Casati, underlining that this HP printer is undoubtedly the ideal machine for traditional box and cardboard converting companies that want to approach the world of small production of digital packaging and display.
This Latex printer, if necessary, can also be equipped with automatic material loading and unloading modules.
"This digital expansion path will enable LIC to continue transforming its business, revolutionizing the corrugated supply chain, driving greater business efficiency for itself and customers, while offering the flexibility and agility needed to meet the dynamic needs of the market", declared Roberto Giorgio, Regional Manager Large Format HP Italy.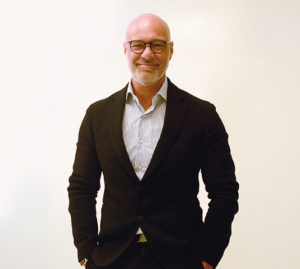 Face to face with Piero Bertoldo, president of LIC Packaging
What are the features of this machine that convinced you to purchase it?
"Latex allows us to work on large formats up to 2.5 m, offering superior print quality to the machines used until now exclusively for sampling and mock-ups. It also uses water-based and recyclable inks that perfectly match our sustainability policy; a path undertaken for several years now that aims to use raw materials and subsequent production in a respectful way, preserving the environment for future generations, but above all, spreading the "GREEN" culture within our organization and to our partners".
What processes are performed?
"In the pre-production phase, it allows us to produce packaging samples and display mock-ups of the highest quality, with the aim of increasingly improving the quality of the service offered to our customer in the early stages of the project. It also allows us to develop micro-productions of display accessories, such as crowners for point of sale displays".
Do you plan to use it also to experiment with new materials and new solutions to offer to your customers?
"Surely the possibility of printing on different materials will allow our design office to conceive and implement new creative solutions especially in the sector of durable and semi-durable displays, mixing corrugated cardboard with other materials such as forex, plexiglass and laminal".
HP Latex Technology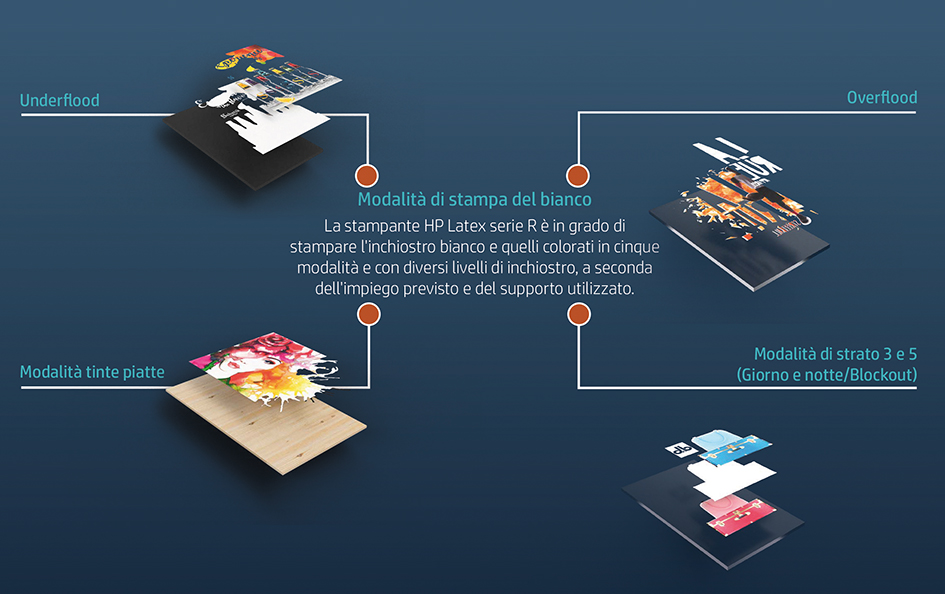 The ink used by Latex technology is composed of 70% water, pigment particles and latex micro polymers. This blend is made in the right proportions to maximize print quality and color adhesion on the surface of the material to be printed. The result is vivid and long-lasting, both for indoor and outdoor use. Unlike solvent-based printing, a superior print quality is obtained, with minimal environmental impact, without producing odors and vapors harmful to health.
HP Latex technology enables the printing of rigid and flexible substrates for a variety of applications: retail, interior decoration, shop window graphics, signage, trade show and event communication, vehicle wrapping, packaging. Water-based inks guarantee liveliness and brilliance on every support and with the Overcoat, an anti-scratch agent, prints are protected from daily wear. The presence of white is one of the most appreciated features of this technology. The white is spread in homogeneous and thin layers, adapting to the shape of the substrate and reflecting the light directly to offer a uniform shine, also guaranteeing a high degree of coverage. In addition, the HP white ink solution features an innovative ink recirculation system, both in the distribution system and in the print head. Removable HP Thermal Inkjet heads are stored in the offline rotation chamber to prevent clogging and avoid waste between prints. As for rigid materials, it is possible to print up to 2.5 m wide and 5 cm thick.