Hani Hallal, marketing project manager of Impack, Canadian manufacturer of paper converting machines, explores the packaging machines of the Ergosa line, what advantages it has to offer and above all the evaluations to be made before deciding if it is the right one for your company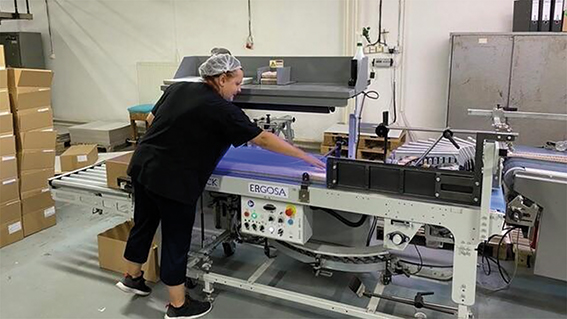 With the growing complexity of the cardboard packaging market, the demand for custom-tailored boxes is increasing at a monstrous rate.
This requires not only ever more flexible folder-gluers but also more flexible packers that can adapt to those folder-gluers.
As a result, fully automatic packers cannot be considered due to their strict requirements and lack of flexibility for boxes that come in diverse shapes, sizes and formats.
It is, therefore, necessary to turn to more versatile packers that allow for product variation, regular adjustments and consistent corrections to meet the ever-evolving needs of the market.
"But what are those versatile packers and how do they work?"
"Do they offer the same advantages as fully automatic packers?"
👉 The honest answer is that it all depends on the folder-gluer packer in question.
Different folder-gluer packer manufacturers offer distinct packing solutions with varying levels of automation. And IMPACK's most sold folder-gluer packer is the Ergosa series: one of the only semi-automatic packers on the market.
This article talks about IMPACK's Ergosa packer: What it is, what benefits it has to offer and how to decide if it's right for your company.
What is an Ergosa and Who Needs One?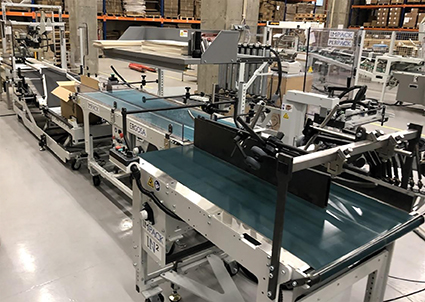 The Ergosa is a semi-automatic folder-gluer packer that optimizes the efficiency of your case packing process and maximizes your folder-gluer's productivity.
What are the 2 Types of the Ergosa?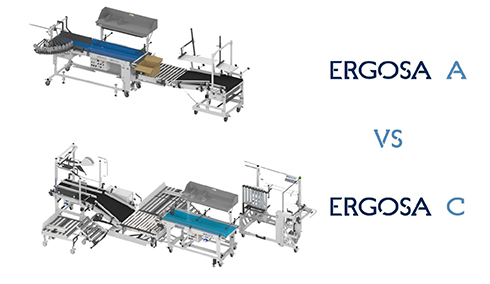 It is important for you to know that there are 2 different versions of the Ergosa within IMPACK's Ergosa series: The Ergosa A and the Ergosa C.
The Ergosa A:
The "Ergosa A" is a simple, economical and compact semi-automatic packer that offers a great improvement in terms of ergonomics and packing speed.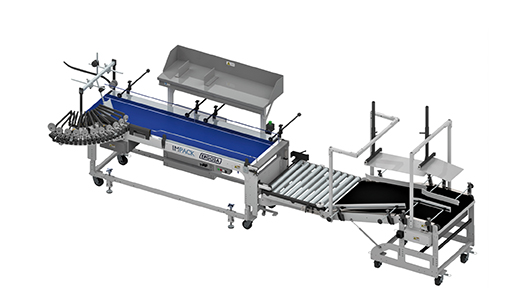 The Ergosa A packer includes an IN2 box turner and offers two packing modes: The "Horizontal Mode" and the "Pick & Place (or Manual) Mode."
Its ergonomic design and specific packing methodology allows boxes to be slid into the case without being lifted, hence reducing repetitive strain injury (RSI).
It is compatible with folding cartons and corrugated boards and handles various small to medium-sized boxes including straight-lines, 4-corners and 6-corners with multi-row, multi-layer packing capabilities. That said, processing 4-corners and 6-corners is only fast and ergonomic when run on an Ergosa C packer in Vertical Mode.
The Ergosa A packer is also capable of processing crash-lock/auto-bottom boxes but not as fast or as ergonomic as if you were to run them on the Ergosa C with an MFA Batch Inverting Module.
The Ergosa A's setup time is close to zero (<5 minutes) and it is also compatible with all folder-gluer models.
The Ergosa C:
The "Ergosa C" is a high-performance and versatile packer with the perfect combination between a semi-automatic packer and an automatic packer. That is, the Ergosa C is a semi-automatic packer with the performance of an automatic packer.
Its versatility and modularity make it IMPACK's most sold folder-gluer packer over the last few decades.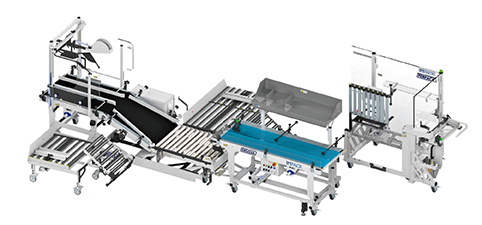 The Ergosa C packer is compatible with folding carton and corrugated board boxes and includes all the features and benefits that an Ergosa A offers plus 5 additional features:
+ It offers one additional packing mode (Making a total of 3 main packing modes: Horizontal Mode, Pick & Place/Manual Mode and an optional Vertical Mode).
+ It packs 4-corners and 6-corners faster and more ergonomically than the Ergosa A.
+ It packs crash-lock/auto-bottom boxes faster and more ergonomically than an Ergosa A when combined with the MFA Batch Inverting Module.
+ It offers the possibility to pack big format boxes.
In other words, the Ergosa C packer is the more advanced and versatile version of the Ergosa series that offers all 3 packing modes and several additional features and benefits.