The reason that pushed the Danish company to create this high-tech lab is its ability to test substrates on the roll as a close simulation of real time commercial production: it allows converters and brand owners to trial new products and ideas before committing to the expense of 'going live'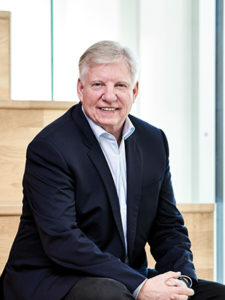 Surface treatment has come a long way in the 70 years since Verner Eisby, the founder of Vetaphone, invented and developed the technique that is now known worldwide as Corona.  As market demand has led to the evolution of new inks, lacquers, and substrates, so surface treatment has been refined and become more highly tuned to today's complex market requirements in which the demand for film and foil based printed packaging continues to rise.
To cater for this growth in demand and improve market appreciation of the latest technology, Vetaphone has invested its unmatched experience and knowhow in a state-of-the-art Test Lab facility at its headquarters in Kolding, Denmark.  To appreciate the importance of its opening, it is important to know the basics of surface treatment.  We have all experienced the problem of trying to get a liquid to adhere to a non-absorbent material – try writing on a plastic bag and rubbing it with your thumb!
If you enlarge that problem to an industrial scale that sees plastic film as the most widely used packaging medium in the world today, you can appreciate the importance of surface treatment.  In simple terms, it is a modification of the surface layer of the substrate by applying an electrical discharge at close range.  This changes the chemical make-up of the surface layer and allows the liquid ink or lacquer to adhere without smudging.
Today, with ever increasing pressure on brand owners to be responsible for the effect their packaging has on the environment, the whole issue of surface treatment has necessarily become more complex.  And, it's with this in mind that Vetaphone took the decision to invest in this high-tech facility that will allow to work closely with its customers on product development.
The Test Lab, which is located onsite in Kolding, offers printers, converters, laminators and extruders the opportunity to run tests under controlled laboratory conditions prior to committing to the expense of commercial production.  The same facilities are available to ink, lacquer, and substrate manufacturers too, each of which is under close market scrutiny to ensure that their new products meet or exceed the current international standards.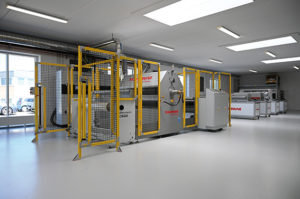 During the webinar organized by Vetaphone to present the new project, explaining the considerable planning and investment that has gone in to making the Test Lab a reality, Vetaphone CEO Frank Eisby commented: "With our great experience in surface treatment technology, we have become the 'go to' supplier for many printing, converting and laminating machinery manufacturers, who realise the importance of detailed R&D on every component in the production line.  By working in close cooperation with them as they develop their new technologies, we can advise how best to ensure maximum productivity and lowest energy consumption across a range of what are becoming increasingly complex and difficult substrates to process."
Vetaphone expects that its Test Lab will attract visits from technical personnel whose skill and recommendation are key to ensuring successful commercial production.  As such, it may be seen as a sales tool, but far more than that, it offers the company's existing and potential customers the opportunity to engage in the science behind surface treatment and the benefits that come from it.  You could think that it is a small part of the overall production process, but the role that surface treatment plays is crucial to commercial success.