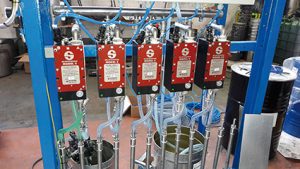 For more than 60 years Selectra has been offering on the international printing, converting and web processing market, advanced and integrated electronic control systems for companies that plan to enter the new technological era.
Innovation, high level of customization and compatibility, in addition to a vision of the future and the maximization of investments in R&D are the winning tools that helped place this company from Paderno d'Adda beside world leaders in the production of printing machines.
At booth at Print4All 2022 Selectra's flagship products will be exhibited:
VISCOSITY CONTROL SYSTEM SELEVISCO 9000: Viscosity control systems to automatise the control and regulation process of a wide range of fluids, from inks to varnishes to more viscous substances such as glues and adhesives. With Selevisco viscosity control systems it is possible to both measure and correct the viscosity.
WEB-GUIDE SELEGUIDE 10K: SELEGUIDE 10K is a web-guide for machines that are equipped with a reel unwinding and / or winding station. SELEGUIDE 10K web-guides are an ideal solution for centring the material to be reeled in in the desired position in every type of printing and converting machine. The new system has been re-designed completely to work in digital, thus ensuring higher precision and immediate response times.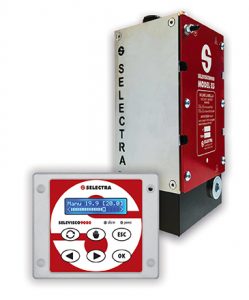 WEB INSPECTION SYSTEM SELEVIDEO 10K: Web inspection and control system for flexographic, rotogravure, offset printing machines, labels machines and all those machineries that require a real time monitoring of the production. The Quick Pre-set function allows the user to capture a high-resolution image of the register marks as soon as possible during the setting up of the printing and use the web inspection system to measure the deviations of the register. The information of the error sent to the machine's PLC enables the alignment and pre-set of the register before the machines is restarted. This function minimises make ready times and reduces waste to a minimum.
REGISTER CONTROLS CRS AND SELECUT: Selectra's register control systems can be fitted on rotary printing presses, rotogravure, flexographic and web offset printing machines. They are an ideal solution for maintaining the front/back register and insetting.