SEI Laser, a laser technology production/development leading company for graphic arts, self-adhesive labels and flexible packaging sectors, will be present with its latest technological innovations for these markets.
For the label sector, the Italian company will exhibit Labelmaster Web 600 model, the innovative laser die-cutting and digital finishing system.
Labelmaster is the ultimate modular system present on the market for "reel-reel", "reel-to-sheet" and "reel-stickers" processing: precision, speed, modularity and flexibility are the main features that make Labelmaster a true technological must-have.
Absolute speed: 100 m / min. In terms of speed and productivity, laser die-cutting is increasingly comparable to traditional technologies, with the advantage of being able to allows a completely digital workflow and conveniently realize even small production batches.
Bottleneck-free workflow: die-cutting and finishing will no longer the production process bottleneck . The solutions proposed by SEI Laser drastically reduce set-up times, start-up costs and waste material.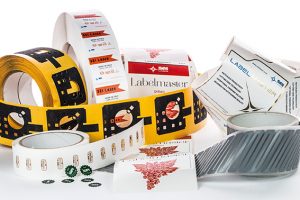 "Labelmaster is now a digital die cutting "classic", hundreds of customers are now using our technology every day. The digital cutting and finishing system is now mature and perfectly calibrated for the visitors needs. SEI Laser has strongly desired to be in Milan, especially after a forced "resting" time from fairs sector. We feel a duty to give a positive message to the market. We will bring one of the best-selling and most popular Labelmaster configuration. We want to be practical and show to the visitors the typical equipment used by our many customers", says Ettore Colico, SEI Laser Converting Director.
On the other hand, the Packmaster machines family will be shown for the flexible packaging sector, developed for the many laser processes on flexible packaging: die cut windows, easy openings, macro-perforation, micro-perforation and more.
Packmaster is a completely customized and adaptable solution for any type of solventless laminator, slitter-rewinder machine or similar.
Easily use and high productivity allow the Packmaster machines laser systems to access the flexible packaging production process, effectively and efficiently.
Furthermore, the digital approach allows laser processing maximum freedom performed on any single-layer, multi-layer or paper film.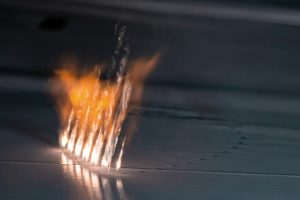 Packmaster, the perfect laser system to add value to flexible packaging. "Hundreds of Packmaster installations in Italy and abroad, have made possible to refine and customize the processing needs for the various types of flexible packaging, now required by the market.
Thanks to unique performances, easy use and finished product quality, SEI Laser has become a reference point for film converters. Sei Laser products are closely related to flexible packaging laser processing", says Matteo Maffeis, SEI Laser Flexible Packaging Director.