SEI Laser will be present with a stand where visitors can discover the complete range of laser systems for the Converting market, specifically designed for processing and converting paper, film and laminates, both in roll and sheet.

The presented laser system is Labelmaster, the most complete and professional modular "roll to roll" system of digital die-cutting and finishing.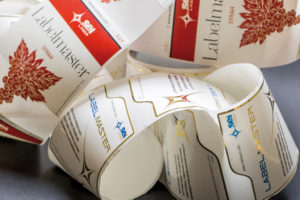 Labelmaster is the perfect solution for the production of self-adhesive and non-adhesive labels in all sectors: wine, food & beverage, personal care and clean products, beauty, promotional items, and many others. Labelmaster has unique technical characteristics. Available from 1 to 4 laser heads, it reaches a maximum speed of 100 meters per minute which is costant thanks to a "traction control system" that works in synergy with the control unit of the material shift, guaranteeing high quality of the working process.
Labelmaster is the first and only modular system that can be customized upon purchase or afterwards with a series of optional upgrades. It has several finishing options: laser die-cutting/coding/micro-perforation, semi rotary die-cutting, full rotary flexo varnishing, semi rotary flexo varnishing/printing, semi rotary Hot Stamping, overlamination, self-wond/liner lamination, Label Shifting, detecting table, sheeting, slitting.
Labelmaster is the laser system specifically developed to meet the demands of converters and label manufacturers can benefit from an intelligent system that will increase productivity and therefore their profits: in an increasingly competitive market, the barcode reader allows you to change the work "on the fly", thus guaranteeing high productivity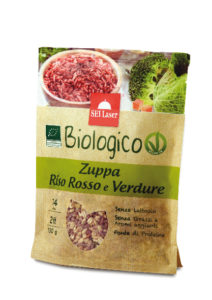 SEI Laser will also present laser solutions for processing membrane switches, industrial self-adhesive tapes, protective films or flexible packaging.
Packmaster Line is the line of innovative laser systems that meet the needs of converters and meet all the latest innovations in the flexible packaging market: easy opening, windows, micro / macro-perforation, to guarantee breathability and the possibility of microwaves cooking are just some of the laser applications specifically developed for this market. A cutting-edge line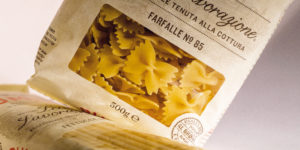 of laser systems that can be integrated into any existing production line and can process different kind of materials such as PE, PET, PP, nylon, PTFE, laminated film, paper, always at high productivity.
Every SEI Laser system can be integrated into automated digital control production processes and it is in compliance with the Industry 4.0 certification.