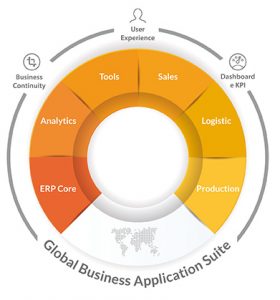 RTS, the Italian leader in the supply of software solutions and consulting services for corrugated cardboard industry, part of the Total Specific Solutions (TSS) Group, confirms its presence at next CCE.
With over 40 years of experience behind, RTS offers its customers the Global Business Application Suite solution for efficient and reliable management of strategic business processes.

During the three days of the fair, the sales team will have the pleasure of illustrating the technological innovations to optimize commercial and logistical processes and speed up business activities, through standardization of processes and proactivity of information systems.
In addition to the above, visitors will also have the opportunity to learn about the latest company news regarding the increasingly important issue of cyber security, both for internal development processes and for the products offered to customers as well as the latest news regarding analytics and business intelligence.