Rotocel Labeling Company, based in Osteria Grande (BO) has recently installed an MGI JETVarnish 3D Web that allows diversification of all finishings with a digital process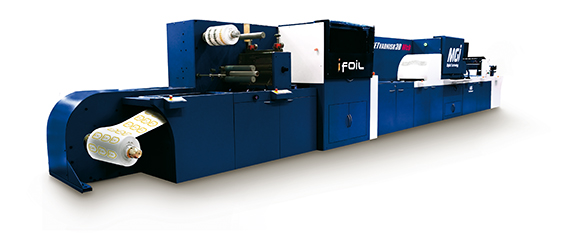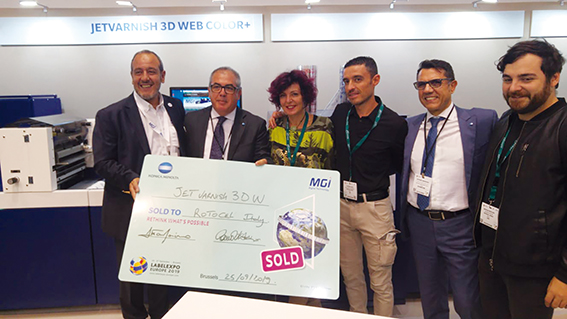 Founded in 1980, Rotocel has its roots in the Cantelli family, which reinvented itself as a typography back in 1935 thanks to Marino Cantelli, the current generation's great-grandfather at the helm of the company. Over the years, Rotocel Space has then broadened its horizons: while maintaining a family dimension, the team has expanded without losing the focus, namely the respect and consideration of customers. Further elements that have always characterized this company remain are motivation, confidence and curiosity in innovations (as demonstrated by the continuous evolution of the machinery), desire to improve and an eco-sustainable philosophy.
Rotocel Labeling Company has a graphic prepress department: its task is to work and process the incoming graphic material to make it compatible with printing technologies present in the company. The micro-modifications on the graphic files can be managed internally, for the real graphic realization they rely on competent and qualified graphic studios that collaborate with Rotocel.
Digital technology to sublimate the needs of today's market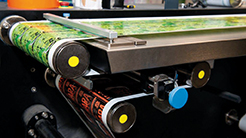 Rotocel has been approaching digital technology for years, thanks to the collaboration with Hp Indigo: "today we can customize printing with variable data, different sequential images and much more; we can manage small and medium quantities of more references in a single run, eliminating the problem arising from large supplies in the warehouse", says Catia Cantelli, Rotocel owner. The graphic studies welcome the potential of digital offset printing giving free rein to the imagination. A dynamism that stopped when the process came to finishing, anchored to the constraints of traditional technology; hence the collaboration with Konica Minolta, distributor for Italy of MGI JETVarnish 3D Web, which changed the cards on the table.
Antonio Maiorano, Konica Minolta's Industrial Printing Sales Manager states that "in an increasingly technological and digital market, Konica Minolta has chosen to enrich its Professional Printing portfolio with finishing-oriented solutions. This is the MGI range that includes JETVarnish 3DS for the commercial and digital printing sector, JETVarnish 3D Evolution, especially suitable for packaging, and JETVarnish 3D Web, web-to-web solution for label finishing, installed by Rotocel who chose Konica Minolta MGI systems to expand its offer and differentiate itself on the market, recognizing the reliability of our brand and the quality of our systems. We are very pleased to work with a prestigious company like Rotocel and we hope that this can only be the beginning of a path of growth together".
MGI JETVarnish 3D Web for head-turning finishing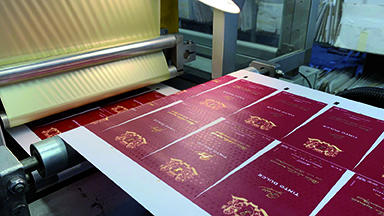 MGI is the ideal technology to be able to close the circle about print customization as intended and required today. "Its potentials range from braille to hot foil, from screen-printing glossing to 3D lamination, and its extraordinary nature is its compatibility with all types of substrate, from natural papers to those coated with polypropylenes. Furthermore, working in a completely digital way, we are no longer tied to the static graphics that the systems imposed; the label (as well as packaging in general) is a business card, it is pure marketing, it is the "dress" of our business. Authoritative surveys have reported that 80% of products are sold thanks to how they are presented. Finishing is important above all in a period like this in which several brands offer the same product: to emerge from the mass, the image is important", explains Catia.
MGI JETVarnish 3D Web offers cutting-edge technology from different points of view. It can be used for UV 2D and 3D spot coating in combination with the hot foil in-line module, hot embossing, die-cutting and cutting; offers a perfect recording, through the Artificial Intelligence Smartscanner (AIS) that automatically adjusts inclination, elongation and contraction in real time. MGI JETVarnish 3D Web can create different thicknesses up to 232 microns for a tactile and embossing effect with production speeds of up to 42m/min.
Rotocel is willing to make the new machine available to its competitors, companies and graphic studios, who needed it: it is a brave choice … but Rotocel believes so much in the digital world that it is willing to create projects even with its competitors. "We have never hesitated to deal with professionals in our sector, it is an opportunity for both to grow", says Catia with conviction.
A 4.0 label printer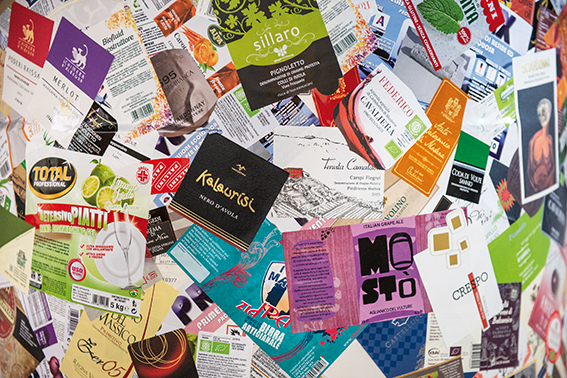 Rotocel uses the Azul5 information system produced by Azul Sistemi, which was chosen for three reasons: simplicity, completeness and a present and available assistance service. The system is extremely deductive and flexible. With Azul, the company has total control of all production processes, arriving at an industry 4.0 approach, complete with statistics, results and cost monitoring.
Finally, we ask Catia for an opinion about the evolution of the label market. "We have the certainty that every label must know how to convey the personality of its own brand and win the attention of the final consumer, telling the spirit that moves the dynamism of each company and of each project; today the label is the dress of what we distribute and of our brand, whatever it is, and although the substance is definitely the main note of every product, even the form with which it faces the market is crucial for a good business".