H7 Group relies on the partnership with I&C to set a structured growth path in Italian and international markets, with a range of special slitter-rewinders and embossers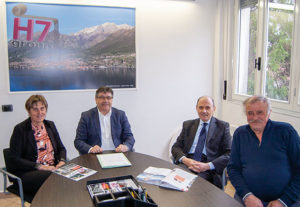 Mandello del Lario, in the province of Lecco, famous throughout the world for the historic headquarters of Moto Guzzi, but also for many workshops dedicated to precision mechanics. Small family businesses, with highly qualified staff at the service of industry, including packaging and converting, just the case of Sergio Gaddi, owner of a mechanical workshop supplying a local manufacturer of slitter-rewinders, for this company Sergio manufactured the pieces necessary for the construction of converting machines, famous throughout Europe for their robustness and reliability, but above all recognized as ideal machines for cutting and rewinding aluminum. In the early 2000s, the vicissitudes of the market saw this manufacturer being absorbed by another company and, as often happens in these cases, the local workers decided to join forces to continue guaranteeing service to equipments installed on the market, managing to satisfy the numerous requests of Italian and international converters.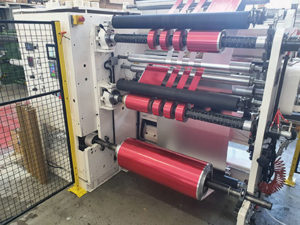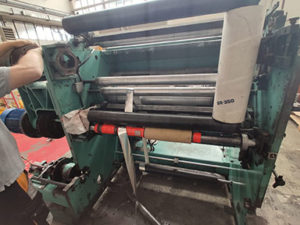 This is how H7 Group was born in 2011, with the aim of offering an assistance service for installed machines, but also to offer itself as a supplier of special machines for the converting industry. Today H7 Group is managed by Sergio Gaddi together with Simone Riva, with distinct tasks: the former takes care of the production department while the latter is involved in assistance together with specialized technicians, as well as in the study and development of new machines together with a team of young collaborators specialized in electronic engineering.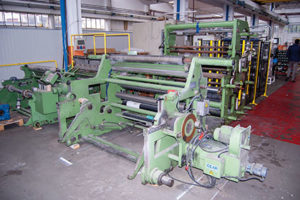 "We immediately had a clear idea of our mission, which is dedicating ourselves exclusively to special machines, built ad hoc, according to the needs of our customers", says Sergio Gaddi, underlining how the strength of the H7 Group is represented by technologies for cutting special materials, such as aluminum for converting, or even copper for other industrial sectors, in addition of course to all materials traditionally used in the flexible packaging industry.
A further strength of H7 Group lies in the retrofitting and automation of old systems: certainly a positive element for the market that allows to give new life to machines that are still very good from a structural point of view, and which thanks to the addition electronics and modern components can continue to be used by converting companies.
The collaboration between H7 Group and I&C
"Since we launched on the market, we have always worked on specific projects, both for small converters and for multinational companies. And recently we deemed necessary a partnership with Sante Conselvan's I&C, to be able to grow further, both nationally and on international markets", adds Gaddi.
The collaboration between the two companies was made official last January and will allow H7 Group to be able to count on a commercial structure already well established and known within printing and converting sector, both in Italy and abroad. "The first international event where we will present ourselves together will be Drupa", reports Elisa Conselvan, I&C marketing manager, "and it will certainly be a good occasion to test the market. We have already started an information work with our customers on the potential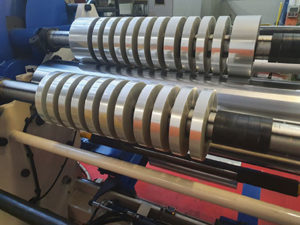 offered by a company such as H7 Group, both in terms of technical assistance and retrofit on existing systems, and as a supplier of tailored new technologies with special machines. The reduction in production batches has significantly increased the needs of the cutting department in converting companies, playing an increasingly crucial role in the current production process. Together we have created a team of technicians also at international level, because as a service we are available to intervene on any slitter-rewinder existing on the market; Specifically, we have already identified a number of companies that have dated machines in their cutting department with which retrofitting projects have already been started", adds Elisa Conselvan.
A range of special machines with a focus on aluminum processing technologies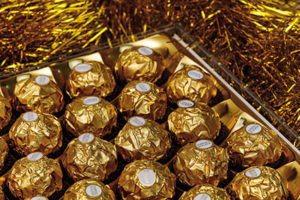 Defining the range of machines proposed by H7 Group is not simple, or perhaps it is better to say that there is no range, since each project is defined together with the customer according to his needs, from the structure of the machine, equipped with extremely robust shoulders (starting from 50 mm to reach up to 120 mm) passing through the choice of cut type.
In addition, H7 Group is also very present in the embossing market, with modular elements that can be inserted both in line on printing machines and in cutting lines. A reference sector for the technologies of this company is undoubtedly the sector of capsules for wine bottles and the wrappers for food (in particular for chocolate): a market where the demand to finish the substrate is very important, and in which H7 Group already boasts a series of installations at leading industry leaders, which produce packaging for the most important national and international manufacturers.
"With regard to new projects", Simone Riva points out, "we are developing a slitter-rewinder capable of working bare aluminum with low thicknesses (7/8 micron) which can be used simultaneously for composite multilayer materials. Our project involves the construction of a double-shaft central drum machine, with rapid unloading of winding shafts, with high production efficiency even with small diameter webs".
"Converting machines of the 1960s were characterized by a remarkable supporting structure and today we also maintain this philosophy in new projects", intervenes Riccardo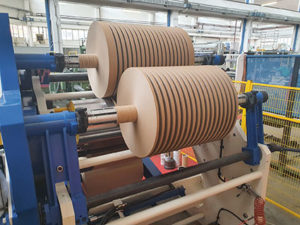 Conca of I&C, who closely follows the new partnership with H7 Group as product manager as an expert in the flexible and aluminum sector. "Starting historically from a sector such as that of aluminum for flexible packaging (a complex sector due to the characteristics of this extremely thin and fragile material in the processing phase) we are benefited from the point of view of applications when it comes to processing similar materials such as plastic films. I also underline that the core cutters for cardboard tubes are also part of our range", adds Riccardo Conca.
"In this partnership, the role of product manager and sector expert", concludes Elisa Conselvan, "is certainly important for the consultancy and training aspect that this new collaboration intends to offer to customers: a support that goes from the definition of the technological configuration to the identification of the type of machine that best suits customer's needs and which, if necessary, supports the converter in his daily production challenges even beyond the initial start-up and training period".