Last November Esko organized this event, the first in attendance, at Fico convention center, with the aim of providing ideas and inspiration to face the challenges of the sector: the priorities are digital transformation, sustainability and seeking and development of new talents. Esko provides tools throughout the packaging lifecycle, from creative design to platemaking for printing, to centralize, standardize, integrate and then automate workflows that will be efficient and secure.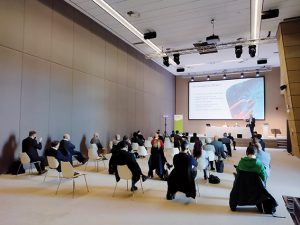 After the welcome by Giovanni Vigone, Esko's Regional Business Manager, who recalled that the pandemic has accelerated digitization in all sectors and therefore also in the packaging sector and consequently it is necessary to rethink its entire life cycle, Jan De Roeck Esko's marketing director, took the floor, "Esko provides the technology tools to accelerate the go-to-market process. There are market dynamics that will determine our work in the future. First of all, sustainability, which will have to be demonstrated and therefore being carbon neutral will become a default in order to work with brands, also because consumers themselves control the ecological credentials of a package and are also willing to pay more for a sustainable pack". The other trend is digital transformation and Esko offers a very useful tool to support companies in this, as Jan explains, "we have created a Digital Maturity Model (DMM) so that companies can realize how far they are in their digital transformation, because only by being aware of their current situation they will be able to choose the right tools to evolve". The 5 levels of maturity are Reactive, Organized, Digitized, Connected and Intelligent. A company that has reached this last stage is completely digitalized, automated and connected, capable of being flexible and moving according to the needs of the market and customers with maximum efficiency and speed.
The third aspect is the difficulty of finding talent: also in this case it can be said that all Esko solutions support the enhancement of operators by automating repetitive operations leaving time for more rewarding and creative activities and in this way, once again thanks to the automation, you work better, you are more relaxed and productivity increases.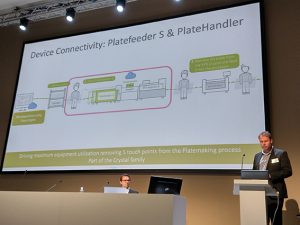 Esko software allows you to centralize artwork and production files, to have a single source of information by linking prepress and business management department, creating more secure processes and simplifying the organization, in a word by automating the workflow. We think of Automation Engine Saas, which allows you to use the cloud to reach new levels of automation with reduced IT costs, to get total assistance for total security, with the guarantee of absolute flexibility because Automation Engine Saas resides in a cloud environment, therefore scalable and adaptable to the most varied needs.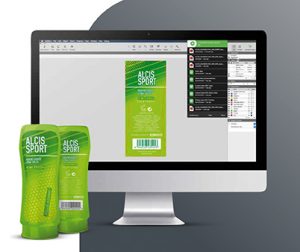 Jan finally mentioned Plate ID, (part of Flexo Engine, a solution that combines functionality and automation to increase the productivity of flexo plate production process), which eliminates the need for handwritten labels and etching, automating the plate marking process, working accurately and without adding additional steps to the workflow, increasing production efficiency and minimizing waste.
Frank Woltering, Product Manager Graphic Editors for Esko, reiterated that responding to a market with shorter time-to-market, increasing SKU numbers, and all without increasing costs requires efficiency, so avoiding non-approvals, complaints or missed delivery dates. "With the support of Esko, companies will be able to centralize, standardize, integrate and automate to have constant quality, simpler and more uniform processes because everything will be digital and communication will also be easier, there will be no more remakes and misunderstandings between operators", says Frank.
For more efficient and easier flexo printing
Robert Bruce, Product Manager Flexo Software, focused on the flexo platemaking process, "thanks to Flexo Engine it is possible to reduce human intervention points from 13 to 1 without compromising quality, thus increasing the production capacity of CDI plates up to 40% and eliminating human errors by automating the platemaking process". With Automation Engine's Platemaking module job data and materials are automatically transferred to the machines, the plate is simply retrieved from the repository and moved to the CDI unit via PlateFeeder-S, the rest of the entire workflow it is then handled automatically.
Satisfied customers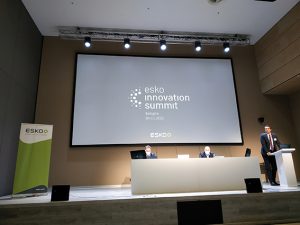 The meeting was also an opportunity to present some concrete success stories, which demonstrate the quality and appropriateness of Esko solutions for automation, workflow and flexo plate production: Diaven, flexo prepress service, specialized in the production of flexographic printing systems and dies for cardboard packaging; Inci.Flex, pre-press service for flexible packaging; Mad-E Packaging Ecosystem, the first agency in Italy specialized in End-to-End Packaging Design, in fact deals with design, pre-press and printing services; ePac Flexible Packaging®, a US company at the forefront of the production of exclusively digitally printed packaging, which has enhanced and speeded up VDP functionality.