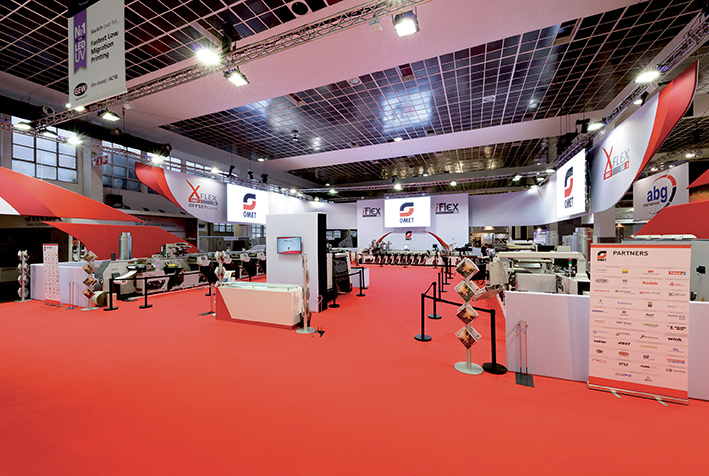 Among the many innovations that OMET will present at the Brussels fair there will be the new machine of the XFlex line with a 670mm web width. Great attention is also expected around the new version of the XJet hybrid powered by Durst and its performances, as well as around the full LED iFLEX and the revolutionary linerless solution developed in collaboration with Ritrama and Spilker. All innovations to be displayed, beyond improving productivity and profitability of our customers, has been engineered in an eco-sustainable perspective, in line with the "OMET – The green side of printing" project.
Labelexpo Europe countdown
OMET will be present with a double stand in the Hall 6: C49-C53, 680 m2 in total. Three machines will be on show with demos on the stand, with many innovations that will definitely attract the attention of the plenty of visitors coming from all over the world to the Brussels Fair.
XFlex X7, the new OMET machine
The main attraction on the Lablexpo stand will be the OMET X7, newborn of the XFlex line. It's a flexo printing machine for labels and flexible packaging with 670mm (26 ") web width, that will bring to Labelexpo printing solutions never seen before. Its printing quality and its ability to carry out the most complex jobs in a simple way will make the demos of this machine a must-see for all Labelexpo visitors.
iFLEX full LED
iFLEX, the small one of the OMET range, will be at Labelexpo with an 8-color flexo UV-LED configuration. This solution allows considerable energy savings and perfect drying at high speed. Unlike other entry-level machines on the market, iFlex is equipped with several new and highly sophisticated features that will help printers to reduce waste during the production process, time for job changeover and overall maintenance costs.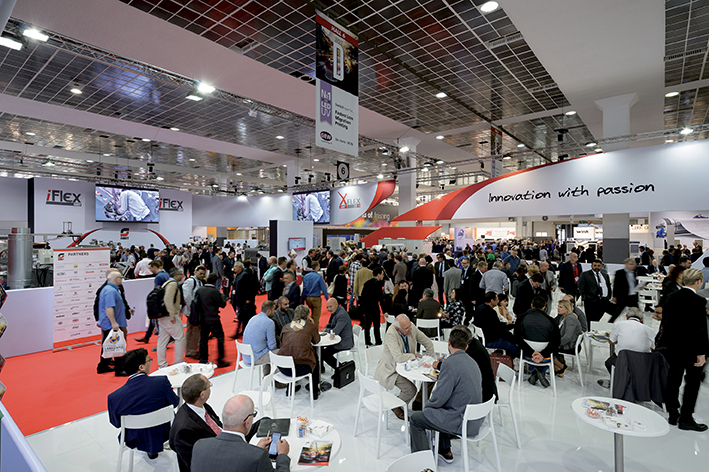 Shrink Label with the XJet
XJet powered by Durst, the hybrid flexo + inkjet machine that OMET has successfully placed to several converters in 2019, will be the third machine in demo at Labelexpo. As already demonstrated during the recent OMET Americas' Open House, it's the first and only machine currently on the market able to produce shrink labels with combined printing.
Core Linerless Solution®
OMET engineered the laminating module to process CLS self-adhesive film (Core Linerless Solution), a project in collaboration with Ritrama and Spilker. The project is gathering strong interest among printers and brand owners all over the world, especially in the food & beverage, home, and personal care industries. Core Linerless Solution® is an innovative self-adhesive film engineered to be transformed into a single ply Linerless web, ready to be dispensed using a special linerless module. A revolutionary innovation that allows significant improvements on efficiency and environmental sustainability of the printing process.