OMET formalizes the partnership with Fornietic and LirmaPrint for the exclusive distribution of the OMET XJET powered by Durst hybrid printing lines over the Italian market. Fornietic is a historic Italian company, leader in the service and supply of of printing equipment parts and material.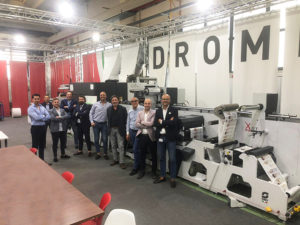 LirmaPrint was already the exclusive Italian distributor of DURST digital printing machines for label and packaging industry. Thanks to this synergy with OMET, the company completes its product range with the flexo + digital hybrid machine currently best performing on the market.
Thanks to their widespread sales network, Fornietic and LirmaPrint will be able to offer specific solutions to all printers who want to approach this new era of development: the ink-jet quality of DURST combined with the efficiency of the best flexo printing machine ever built: the OMET X6.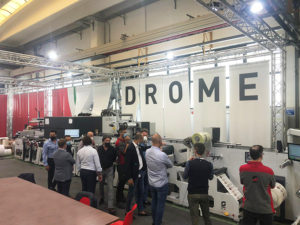 Custom demonstrations and tests will be possible at the OMET DROME in Lecco.
With the XJet hybrid machine, the advantages of digital technology – immediacy, variable data, high customization and uptime – are enhanced by the in-line integration of finishing units (cold foil, hot foil, screen printing, special varnish etc …) and converting units (multilayer labels, die cutting, embossing …). In addition, flexo stations allow the application of primers and special varnishes, and the printing in pantone or metallic colors, compensating for the limits of digital technology. The printer can then choose the most convenient combination of technologies for each job or print run, adapting production to changing market trends by following customizations, just-in-time deliveries and enhancement of the final product.