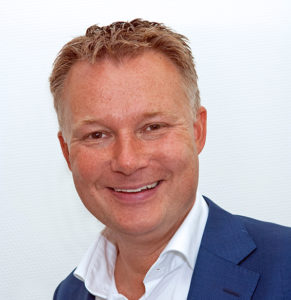 DS Smith, the FTSE100 sustainable packaging leader, has today announced the appointment of Rogier Gerritsen as Managing Director of its Recycling Division. Reporting to Colin McIntyre, Divisional CEO for Paper & Recycling, Gerritsen will be responsible for the Group's recycling operations across Europe – managing around 6 million tonnes annually of paper for recycling into DS Smith's own and partner mills.
Gerritsen joined DS Smith in 2012, holding senior roles in both the Packaging and Paper divisions and gaining valuable experience across the full spectrum of sustainable paper and packaging production. Gerritsen is currently working as a Cluster Director for the Paper Division, overseeing the operational and commercial activities of some of DS Smith's largest mills for recycled papers in Europe. He will transition into his new role in October with Jonathan Silk, Finance Director for the Recycling Division, acting as Interim Managing Director from August to October.
Commenting on his new role Gerritsen said: "I am excited about this new opportunity and the prospect of working in the sector as it responds to the recycling challenge that comes from huge changes in consumer shopping habits. As we see more packaging entering household recycling streams, we must focus on making sure that the right collection infrastructure, namely separate collections of paper, are in place to facilitate the best quality paper possible for recycling."
He succeeds Jochen Behr who is leaving DS Smith at the end of July, after over three years at the helm of the Recycling Division, to take up an opportunity in Australia.
Colin McIntyre, Divisional CEO for Paper & Recycling: "I firstly want to thank Jochen for the tremendous work he has done in his time with us. He has steered us through some challenging market environments whilst ensuring we maintain and grow the services to our customers. Rogier brings extensive knowledge of paper and packaging production and this will be key in our next phase of growth. Recyclability at the very heart of our sustainable packaging solutions and making sure we are at the forefront of hard to recycle materials is critical to maintaining and growing paper-based packaging recycling rates across Europe."