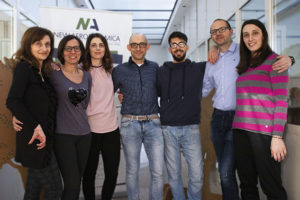 What makes a company a reference point of a specific sector? What encourages it to move forward? These are the questions which led New Aereodinamica into the  world of industrial aspiration and turned it into an innovative and solid reality.
Everything began with Angelo Radaelli, who worked as a sales manager for a big French enterprise. He made his career and after many years, he decided to open his first business in Casazza, a small town near Bergamo.
New Aereodinamica was founded in 1984 and since then it has been constantly developing in more than forty countries all over the world. The company took its first steps, tiptoeing. But those years were promising and there were good expectations for the future. And this is just what happened.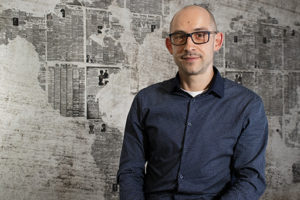 Its expansion was huge until the 90's and culminated with the creation of a new headquarter. It consisted of a technical office, a sales department, a large warehouse  to stock the equipment for the production of aspiration systems for the  paper, cardboard and plastic industry. There was a fervid atmosphere of growth at the time, which reached the peak in 1997, when Paolo Radaelli – current CEO of New Aereodinamica – joined his father's company. With words of enthusiasm he remembers: "When I started working at the company, I was a carpenter's apprentice. My working experience helped me understand the demands of the market. Knowledge only allows you to explore new boundaries." After Paolo entered the company and thanks to the design automation with Autocad, New Aereodinamica could upgrade and even expand across national borders a few years later. "The urgency to improve, never stop, innovate and especially find the best solution for every single customer is the philosophy which has always animated and accompanied us in the last 35 years" says Paolo. And this reveals the positive values of the company, which cooperates today with the major paper mills and firms specialized in packaging, bookbinding, plastic film and aluminium. More and more customers have appreciated and trusted the company over the years, thus contributing to its growth. New Aereodinamica's procedures have been appropriately tested and are very successful. The first step is a brainstorming with the customer; then evaluations are performed. Finally the 3D projects are designed and the systems produced. Thanks to this steps-by-step approach, the company could  improve, project after project, and obtain better results. 
There can be different purposes according to the needs of the customers. Most of times, however, they need to transport production waste as far as possible. An example? A plant installed on a rewinder with a speed of 2.200 mt/min (132 km/h) which transports the trimmings for more than 380 mt, including about 20 curves for the transport of fluting paper.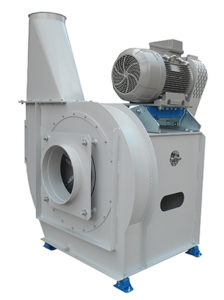 The result? An efficient plant which has been perfectly working for 12 years; more specifically a continuous cycle machine with a three-shift operation. This is only a simple but significant example to explain the reason why today New Aereodinamica is chosen by so many customers worldwide – from USA, South America, Australia, North and South Africa, Russia, Pakistan… and all over Europe. Thanks to some of its most popular machines like the aspiration fan (recently implemented) and inspired by honesty, professionalism and simplicity, New Aereodinamica can blow out its candles and be satisfied because it has already walked a long path and it is now addressing the future with determination and that competitive spirit – typically endemic, in a way – which never fails!