Long before the environmental theme became so felt, Negri Lame had already started to encourage virtuous behaviors among the employees by concretely promoting the commitment in green issues.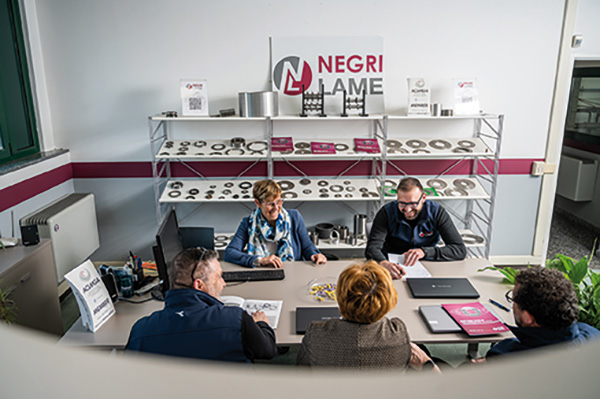 Besides being functional and modern, the headquarters of Negri Lame has been made thinking also of its eco-sustainability. Thanks to sensitivity of Laura Negri and Matteo Porretti – collecting the legacy of the founding members towards the topic – thanks also to the contribution received by the Lombardy Region with the 2022 Call for Proposals, are the brand new photovoltaic system and the replacement lamps with the LEDs of the entire production site to testify that attention to the environment and people is always at the basis of business choices.
Visual comfort and safety
Adequate LED lighting increases safety by reducing the risk of accidents and injuries. We installed and chose Led luminaires with optical systems specially designed for visual comfort that ensure the well-being and concentration of our employees both in the office and in the production plant beyond the significant energy savings achieved.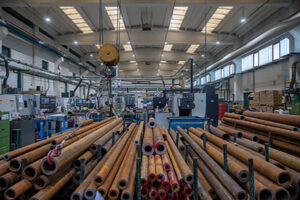 "A company that strongly believes in innovation as a driving force for development could not help but invest in a plant photovoltaic and lighting of the latest generation that, using the energy of the sun, produced energy without Co2 emission and that would guarantee a greater well-being to our team", comment with pride Laura and Matteo giving appointment to the next Labelexpo where will present the entire range of solutions for the cutting of self-adhesive materials and not only.