"In strong continuity with the results of great growth achieved in all these years and with the confirmation of the shareholder management, the aim of the Uteco group is to strengthen itself more and more as a champion of the "Made in Italy" technological excellence in the world, with an even stronger presence in all international markets thanks also to the expansion with future acquisitions in Italy and worldwide; always preserving the Verona area (enriched with the new 4th establishment under construction) as the central hub of every development guideline".

TOP MANAGEMENT AND CURRENT MAJORITY SHAREHOLDERS WILL RETAIN A MINORITY INTEREST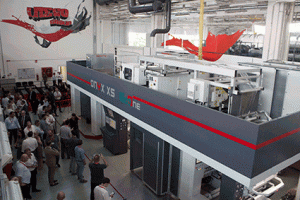 NB Renaissance Partners has signed a binding agreement for the acquisition of a majority stake in Uteco, a leading manufacturer of printing machines for the flexible packaging industrγ. Uteco Group's top management team and current majority shareholders will retain stakes of approximately 9% and 10%, respectively, following completion of the deal.
Headquartered in Colognola ai Colli (Verona), Uteco Group is active in the design, engineering and production of printing machines for flexible packaging. Uteco offers a complete range of printing machines (flexographic, rotogravure, digital and special configurations) as well as coating and lamination machines.The Company is global co-leader in flexographic printing machines, the most promising technologies, with an undisputed leadership position in the US and Italy. In addition, the Company is recognized as a technological leader also in the fast growing digital machines segment.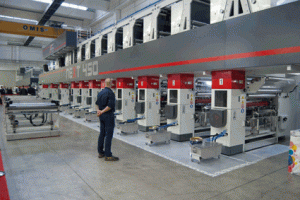 Uteco experienced strong growth over the last years, increasing value of production from approximately €58 million in 2008 to approximately €127 million in 2017. International markets have been developed significantly and now represent approx. 75% of total sales with further expansion potential. Uteco Group today counts on an installed base of over 3.000 machines worldwide, operates three plants in Italy, and sells its products through both a direct salesforce and a network of over 40 agents. Uteco has been present in North America since 1991 with its own sales and assistance network and in Singapore with a sales office since 2016.
"Uteco represents an Italian leader with a global reach and a strong positioning in the printing machines for flexible packaging, a sector underpinned by important long term growth trends worldwide. As a result of its continuous investment in R&D and product development, Uteco today represents a unique player in the sector and our goal is to support management to further accelerate the Group's expansion in the international markets", said Marco Cerrina Feroni and Stefano Bontempelli, Senior Partners of NB Renaissance.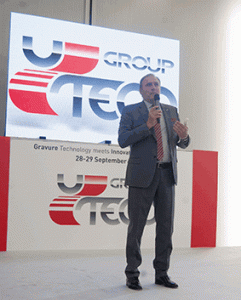 From Uteco side, this is the comments of Aldo Peretti, Simone Quinto and Stefano Russo, CEO, CFO and COO of Uteco Group: "Today marks for Uteco the beginning of a new phase characterized by new growth opportunities and technological advancements, investments in new production capacity (the fourth plant in Italy will be operational by year end) , reinforcement of the company's positioning worldwide and selected strateglc acquisitions, with the objective of making Uteco the point of interest and center of excellence for Made in Italy worldwide".