MM Board & Paper, a leading provider of sustainable packaging solutions, proudly announces its innovative, new "ALASKA ® BARRIER GREASE" cartonboard, which is now available for order.  This game-changing, best in class hard sized, virgin fibre product offers superior grease resistance and moisture protection, and guarantees a high degree of packaging stability.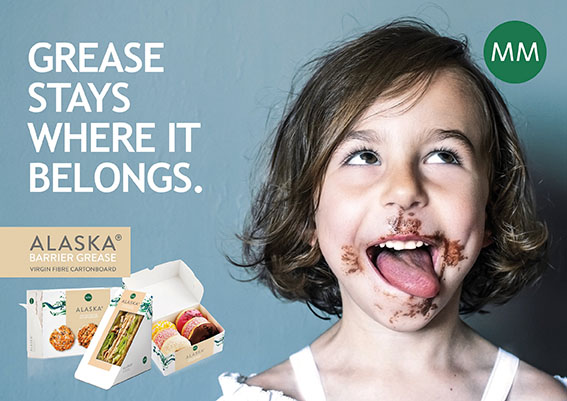 ALASKA® BARRIER GREASE packaging provides protection against grease spots and discoloration, even at low temperatures, setting a new industry standard for food safety and protection against grease seepage.
Light-weighted and easily recyclable, ALASKA® BARRIER GREASE cartonboard is ideally suited for chilled, frozen and dry food as well as for food service products.  Because it is a more sustainable alternative to PE coating, it ensures value and cost-effectiveness compared to standard PE coating products. By replacing 1,000 tons of standard PE coated cartonboard with ALASKA® BARRIER GREASE, emission savings equivalent to 2,400 flights from Vienna to London are achieved!
ALASKA® BARRIER GREASE cartonboard has a water-based dispersion barrier without any fluorinated polymers and is certified for direct food contact. With a focus on product innovation, quality and sustainability, the MM Company's high standards continue to revolutionize the packaging industry and contribute to a greener future for both industry and consumers.
ALASKA® BARRIER GREASE product line complements its already proven ALASKA® portfolio, offering excellent printability and best finishing characteristics, and is available with recognized certifications for sustainable forest management.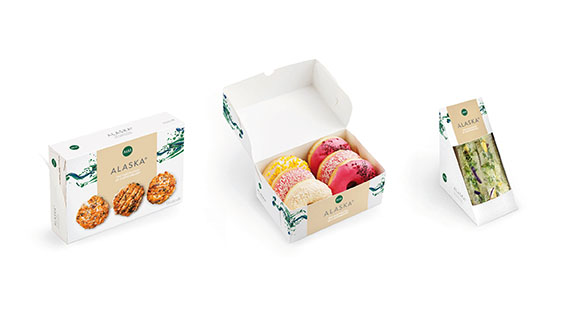 ALASKA® GREASE BARRIER cartonboard keeps grease securely contained, providing peace of mind for both concerned manufacturers and today's green consumers, preserving the quality of MM customers' packaged products as well as their industry reputations.
MM Board & Paper is part of the MM Group, a leading global producer of cartonboard and folding cartons, with a global presence – Leading in Consumer Packaging. MM Board & Paper promotes sustainable development through innovative, recyclable packaging materials.
For more information please visit www.mm-boardpaper.com.