Swedbrand Premium Packaging, a division of the Swedbrand Group, is a packaging partner to some of the world's most iconic brands: its offer includes premium rigid boxes and handcrafted bags ideal for luxury products. The company also produces a complete range of food and drink solutions and its global network of packaging converting factories allows brands to take advantage of regional packaging production to meet cost and delivery requirements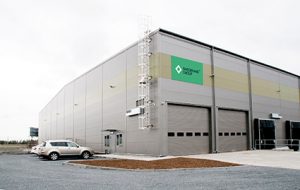 Founded in 2006 by Chris Magnusson and Zaid Bunni, Swedbrand is a foreign invested company originating out of Hong Kong with offices and factories in Asia (Shanghai) and Europe (Poland). The factory in Gdansk, Poland, recently opened, is part of premium packaging operation.
Just to explain better to our readers the objectives and the peculiarity of this interesting and quite young company, we spoke with the management: here their answers.
Can you give me a history of the group from beginning 15 years ago and then the creation of all other sites?
"Our premium offerings include premium rigid boxes, also for confectionary, crafted from a wide range of materials with different finishings, including lamination, varnish, spot UV hot foil, embossing and debossing. All our solutions are customized to the specific needs of each of our brand owner customers. We consider ourselves to be problem solvers, and one of the problems the opening of our Gdansk plant has solved for brands distributing in Europe is local production that eliminates escalating shipping costs and shipping time from Asia. We are now able to distribute to all European destinations within 3 to 5 days, and shipping costs have been reduced by a factor of 10 in most cases.
Our client base includes such iconic brands as Swarovski, Swatch, Porsche, H&M, Vans and more. The opening of our Gdansk plant has drawn significant interest from other brands that are attracted by the quality of our product and our competitive pricing and delivery times.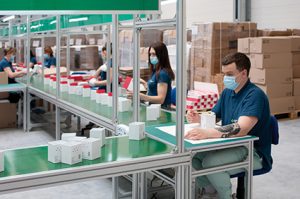 Underlying all our work, whether in Europe or Asia, is a dedication to producing the most sustainable premium packaging on the market. To that end, most of our premium rigid boxes are made of up to 95% recycled content, and most are also recyclable. We have implemented many procedures and techniques in our Gdansk plant to reduce our environmental footprint there: we use no water industrially, heat the facility with natural gas and have a number of skylights that help us light the facility using less energy. We also are using non-animal adhesives that are more sustainable than solvent-based glues and use significantly less energy to apply and cure. We think this is a unique application in the industry.
The new plant in Gdansk is a highly automated production site for premium rigid boxes and is managed by Bogdan Putko, a packaging expert with 35 years of industry experience".
Can you tell me some details about your European projects?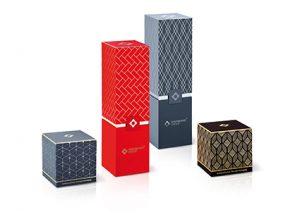 "For the ipuro company we deliver to their private label manufacturers. Two of them in Italy. Currently exporting to Italy and we hope to grow business in your country too.
Here the story of our collaboration with ipuro: about three years ago, ipuro, the leading German manufacturer of room fragrances, decided to revise its brand image. Therefore, the company contacted Swedbrand to obtain a more exclusive design for the packaging of the products, both in terms of construction and appearance. The existing packaging consisted of a simple folding carton. Swedbrand, together with ipuro, thought about how to design a more luxurious rigid cardboard box. The entire team have worked closely with ipuro to develop this new design. After the customer had agreed to our concept, we initially produced the boxes at our plant in the Far East and ipuro was completely enthusiastic about the new design. Then it was considered the idea to relocate production can be relocated closer to our own location. Today, ipuro receives these premium packaging from the European Swedbrand plant in Gdansk, Poland. If they had simply taken over the old processes, they would not have been able to meet ipuro's cost expectations. The boxes require manual finishing steps. With Swedbrand improved processes in Poland, they only need ten workers instead of the 150 required in the original manufacturing process!".
Which kind of equipments are used in the group, what is you production volume, the number of employees and target market?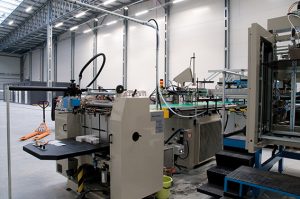 At the moment we are using equipments by Europrogetti and Emmeci, wea also have die cutting and engraving machines, equipment to apply foil and a plotter for sampling. Currently the capacity is 40 m of rigid; workers are 12 in Poland, 20 in Asian offices and 600 in Asia. Our target markets are Europe and the Americas".
How is split turnover among Asia, Europe and other regions?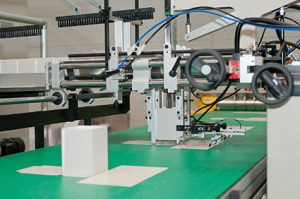 "The plant in Poland is delivering great results, but it is very new; for that reason, the bulk of turnover still comes from Asia. We expect to have 25% or more of turnover coming from Poland by year end. We are spreading our business in Europe with marketing activities, exhibitions, we have multi-lingual sales staff speaking many European languages, sales staff located both in Europe and Asia, close to our customers".
Why a European customer should work with the group, what are benefits as regards quality, technology, delivery?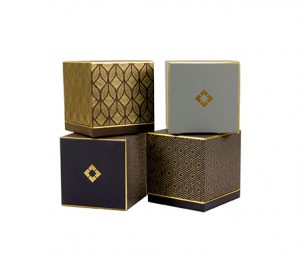 "While labor and other manufacturing costs are quite similar between Europe and Asia, there are significant savings in time and money associated with shipping. Not only are we starting to see a sharp increase in the cost of raw materials in Asia due to shortages and a peak in demand, but the transport cost of a 40-foot shipping container has increased more than 500% since the beginning of 2021, from an average of US$2,000 to an average of US$10,000. Our shipping cost per truckload from Poland to Germany, for example, costs between €850 to €1,300, a huge cost savings. Even shipping to Portugal at an average cost of €3,300 is more attractive than shipping costs from Asia. These costs easily offset any higher labor costs we might experience in Poland as compared to Asia. Plus, we are not dealing potential unexpected delays such as those the recent blockage of the Suez Canal caused. In addition, we are able to deliver in days rather than weeks. Our Gdansk plant is also highly automated and uses the latest technology, delivering equivalent, or in many cases, better, quality than can be achieved in Asia where there is still a lot of hand labor involved. For example, we can produce more consistent and sharper corners on premium rigid boxes using automation".