Helping clients develop or grow their e-commerce business, through a modular and flexible solution that is easy to install and able to offer the desired degree of customization in a simple and fast way; this is the achievement of Casmatic Zephyrus, Körber's new solution for sustainable packaging.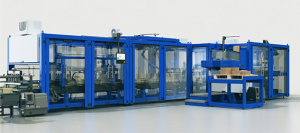 The global pandemic has highlighted two important trends that will drive the tissue market for the next few years: e-commerce and sustainability. Toilet paper is one of the categories that has grown the most in the e-commerce sector: Visual Capitalist calculates an increase of around 190% between 2019 and 2020. The other fundamental driver, common to all sectors, is sustainability, which in the tissue industry mainly concerns raw materials and packaging. Casmatic Zephyrus is able to respond to both challenges with an integrated, highly automated solution.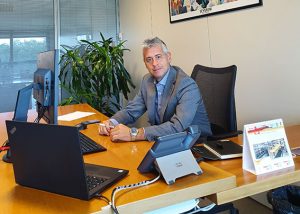 "Complex market demands imply the need to always think outside the box. For this reason over the past few months Körber Business Area Tissue's R&D in Bologna, which is specialized in the design of machines for the packaging of tissue products, has been working on a new machine that, for the first time in the tissue industry, uses Delta robots, a technology first used in the pharmaceutical field. The introduction of this technology will allow our customers to develop and increase business related to e-commerce, in a personalized, simple and fast way", said Francesco De Luca, General Manager Packaging Division Körber Business Area Tissue.
Casmatic Zephyrus is a flexible solution consisting of four modules that can be integrated into existing packaging lines: the first module constructs the boxes, the second receives the tissue product for packaging from the cutting-off machine, followed by the pick & place module that inserts the product into the boxes, and finally the module that closes and glues them.
Thanks to this modular design, installation and testing times are significantly reduced.  The option of adding box construction and pick & place modules enables you to go from a production capacity of 45 boxes per minute up to 180.
This innovative system allows you to handle different types of products, even with boxes of different formats; secondly, it allows you to work in three different ways: full, bypass, and mix. In the first it packs all the product made by the converting line, in the second it lets through all the product that is packaged by a traditional wrapper, and the third is a mix of both. The customer can thus add a new product and expand their business, without giving up what they have always done.
Körber's new solution allows you to allows you to enhance even the most environmentally sustainable aspects of packaging; the box can be made with recyclable cardboard and by improving stability during palletization it may not need secondary packaging. Furthermore, once opened, the box can be closed again, keeping the product uncontaminated and easy to store.