Konica Minolta announces the first sale of the revolutionary AlphaJET industrial printing system to ISRA, based in Romans, France. ISRA, manufacturer and printer of intelligent commercial media, will fully optimise the production flow of its printing activities, acquiring the first 4.0 digital printing system.

ISRA, an industrial cooperative that operates in the packaging sector and prints cards with or without chips aimed at the retail, transport and authentication and access control markets, has chosen the advanced Konica Minolta AlphaJET system to optimise its entire production flow and benefit from the advantages of Industry 4.0.
AlphaJET is a revolutionary innovation in industrial printing, integrating a 100% digital flow for the first time in a single step including four-colour printing, the application of a selective UV varnish and hot foil, with fixed or variable data, in 2D and 3D and in a B1+ format.
By purchasing AlphaJET, ISRA confirms the five-year innovation plan that is part of the "France Relance" initiative, a massive €100 billion investment plan to support businesses, rethink production models, transform infrastructure and invest in training. Just like Konica Minolta, ISRA has always been focused on innovation: the company has recently developed the very first "zero plastic" ISBIO paper, which has now become popular among big brands and luxury customers thanks to its eco-friendly appearance and its fully recyclable material. Konica Minolta thus also confirms its "green soul" by consolidating relationships with environmentally-conscious companies.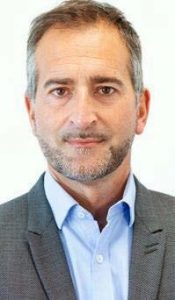 In this context, the purchase of AlphaJET seemed to be a logical continuation of ISRA's innovation strategy, according to its CEO, Jean-Pierre Chauvin: "Today, 5 main steps are generally required in order to produce our products. AlphaJET will enable us to simplify the production flow and free ourselves from certain printing constraints, without load breakages, without waste and in a time-efficient manner, with unparalleled productivity that is impossible to achieve using conventional equipment".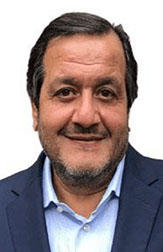 For Edmond Abergel, CEO of MGI Digital Technology, the purchase of ALPHAJET by the ISRA graphics company confirms the relevance of the concept of Factory 4.0 linked to printing systems: "During our first exchanges of information with the ISRA teams, we were surprised by the very strong innovative DNA driving the company dynamics, and by the implementation capacity of a team of experts in traditional technologies, very different from one other: offset, digital, screen printing, hot stamping, printed electronics etc. At the end of the testing process and thorough trials, it was these experts who signed off on the purchase of AlphaJET. We are very proud that print professionals have recognised the concept of a 100% digital Factory 4.0 that AlphaJET represents".