With a virtual event last February Konica Minolta launched the PKG-675i, water-based digital inkjet printer that opens doors to short run and personalized corrugated and folding carton packaging, to support fast-growing sectors such as e-commerce: a fast, easy and reliable entry-level solution in full color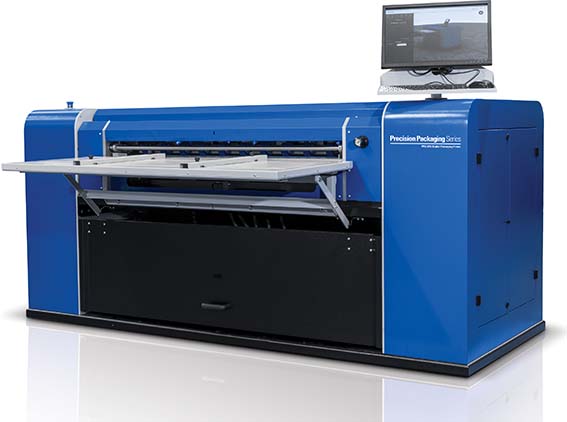 Konica Minolta has announced the launch of a new digital inkjet press for corrugated packaging. The PKG-675i enables printers, converters and brand owners to benefit from an easy-to-use solution for on-demand packaging production, matching the trend towards more customized printing for corrugated boxes. The machine is the result of an agreement between Konica Minolta and an exclusive Europe-wide partner, Mtex NS, the Portuguese firm that developed the PKG-675i. "this cooperation will have significant benefits for customers. Over the last decade Mtex NS has developed a strong reputation for quality and innovation while continuously expanding its service offerings and global presence to more than 40 countries across five continents. This technology will provide a perfect solution to create quick mock-up packaging designs, helping to improve time to market and reduce waste in areas such as folding carton and corrugated packaging", said Elói Ferreira, executive president and founder of Mtex NS.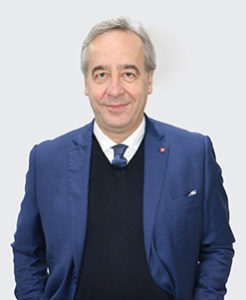 The PKG-675i is a high-quality inkjet device that can print short run and personalized corrugated boards and folding cartons, flat or pre-die cut, quickly and economically. For packaging converters, it also offers a perfect solution to create mock-up and short runs on corrugated packaging for personal and household care products and processed food, where the box is required to protect, promote and deliver the product.
The corrugated market is not a complex market but requires understanding of what end users want. Today's packaging market has been profoundly affected by Covid-19, and many of the changes are likely to remain long-term. While overall volumes of corrugated packaging have declined during 2020, it is expected that they will recover in line with international trade. However, it is in the way that goods are being sold and distributed that the big changes have come, with a trend away from retail-ready designs, and towards mail order, distribution, internet and e-commerce formats. Research by Smithers suggests that the pandemic has accelerated the demand for e-commerce packaging by two to three years, compared to pre-Covid forecasts. The global e-commerce packaging market was worth more than $49 billion in 2020, and Smithers says that 80% of that value is for corrugated packaging.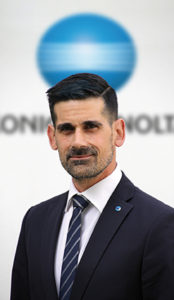 "The growth of e-commerce is one of the defining trends of the packaging industry going forward, and this will have a major impact for those in the corrugated packaging sector. In particular they need to be able to react fast and develop e-commerce-specific packaging designs that solve the inherent challenges of postal distribution, rather than those of retail. Versioning, high quality personalization and prototyping are also on the rise", said Edoardo Cotichini, Senior Manager Professional Print, Konica Minolta Business Solutions Europe.
The new PKG-675i to rethink corrugated boxes in small batches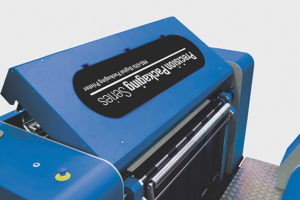 Today's digital printing technology gives manufacturers the flexibility to control their packaging: whether they produce it themselves or work with a packaging provider, manufacturers are now able to dynamically create, adapt, and produce the personalized packaging they want in exactly the quantity they want when they need it. The power of customized packaging is clear: packaging supplier and manufacturers, creating customized on-demand packaging, can improve efficiency and enhance the perception of brand.
Manufactured by Konica Minolta's partner MTEX NS, and based on five Memjet® CMYK printheads, which enable it to achieve a print width of 1,067 mm, the PKG-675i prints rich graphics on corrugated board at 1,600 x 1,600 dpi. With minimal pre-press interaction, on-demand jobs can be produced in high resolution at speeds of up to 18 meters per minute. The printer comes with a Caldera RIP and uses water-based inks which are FDA-approved for indirect food contact.
Important to underline that the printer can use media with thickness from 0,5 to 15,87 mm including corrugated board, corrugated folded boxes, craft and porous carton. The substrates can be uncoated or coated media, and all the mentioned medias can be coated depending on application and quality expectation; you can also print both flat sheets or pre-cut boxes, depending on workflow.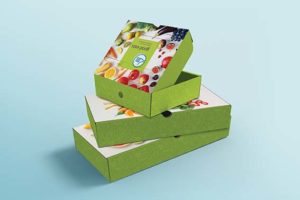 The printer has some features aimed at solving some prejudices about inkjet printing:
Not-redundant nozzles – tailor-made software has tools that allow the operator to maintain the quality during the printing process with three automatic maintenance modes (Light, Medium and Heavy), providing a granularity control to avoid printing artefacts.
Manual feeding – the PKG-675i addresses the short-run market with many job changes and types of media, additional (and automatic) feeding equipment would also increase TCO/ROI.
Media transport – answering this issue, the transport system has been completely redesigned by adding a vacuum system, wider and longer belts, coupled with no crush wheels; these upgrades not only improve media transport but ensure that media is printed without any damage.
The PKG-675i is robust and reliable; its interface is user-friendly with access to ink level control and other machine controls; safety sensors on access doors ensure PGK-756i complies with health and safety guidelines, protecting employees and company; maintenance is simple because large enough access doors make changing inks and maintenance an easy process.
If we consider all these features the opportunities for growth are unlimited: this is the power of today's digital inkjet printing technology to meet the real needs in the packaging market.