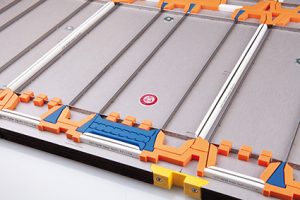 CITO has been present on the Italian market for more than 50 years. As from 1 January 2022, the Italian company CITO Italia Srl is fully managed by the German parent company including the central warehouse in Trieste. The broad financial commitment is reflecting the importance of the Italian market for CITO.
"We want to assist our customers in the tooling sector to further develop the tooling quality, and to demonstrate that High Performance Tooling makes production significantly more efficient and cost-effective. Benefits that both folding carton and corrugated board converters will benefit from", says Jürgen Mariën, CEO CITO GROUP.
The CITO GROUP, with its different production sites and service centres in Europe, has belonged to the Bobst Group since 2020, and CITO's and BOBST's technical specialists are working side by side to support both converter and diemaker customers to become more successful. Among other things, we are planning to host joint seminars. The common goal for BOBST and CITO is to continuously optimise the production process through a coordinated and standardized tooling concept. In which machine, tooling and material form a unified whole.
High Performance Tooling – the key to more performance, better quality and higher efficiency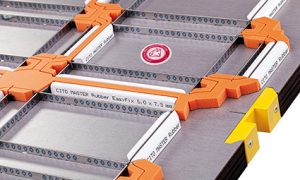 The concept of High Performance Tooling (HPT) was jointly developed by BOBST and CITO to establish standards for both diemakers and converters. The objective is to provide a tool classification that assures converters of achieving maximum performance, consistent high quality and enhanced profitability. As of today, close to 40 BOBST Certified Die-Makers have been trained to produce High Performance Tools using high-quality materials from CITO.
A special quality seal makes this visible at first sight. The HPT's logo sticker on the tool indicates that all BOBST standards for a high performance tool have been complied with. BOBST is now delivering two sets of HPT on every new blanking machine in order to show converters the benefits of the new standards. Converters can then see with their own eyes the performance benefits HPT delivers for this limited upcharge in tooling costs. The new HPT standards will be updated as soon as a new innovation has been validated, striving for perfect tooling!