Innova Group has brilliantly passed the lock-down spring period, thanks to technological investments, but also and especially with the efforts of all Gruppo's workers, that never as in this situation overcame a difficult moment, allowing the company to obtain important results.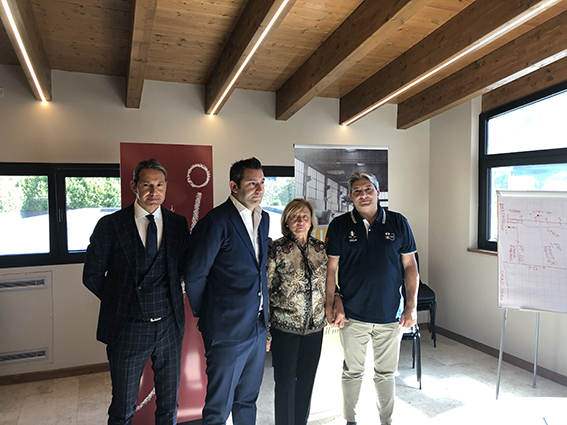 "The investments were important but each Innova Group employers and collaborator's team work was essential to reach the result. It's thanks to their efforts, to their will and tenacity that each year the team improves results and position on market. A heartfelt thanks to the whole Innova Group family", Gianluca Pedrotti , Innova Group managing director,  starts with this dutiful but not  granted thanksgiving presenting economic data of the Group related to 2019.
A year that ended with just over € 82 million in turnover, a slight decrease compared to the previous year with a profit practically unchanged also due to the provisional funds put in place by the company management, a prudential but necessary measure, in order to protect the company against the action of the Antitrust, which involved also Innova Group. Pedrotti family immediately declared itself extraneous to the disputed facts, demonstrating full cooperation and now the TAR appeal presented by Innova Group has been accepted and the sanction has been suspended, waiting for further developments.
Finally, it is important to point out that 11 young employees were hired in 2019 to invest in human resources for the medium to long term, (now employees are 220), testifying that the Innova Group invests not only in modern and efficient technologies (7 -8% of turnover is destined for investments), but human resources are equally fundamental. As misses Giulia, widow of the founder Giovanni Pedrotti, recalls that there are collaborators who had started as young people with her husband and who have spent their entire career in the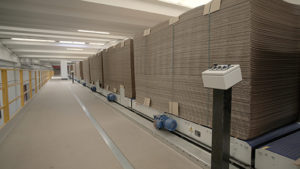 Group, which in fact records a high rate of loyalty from its collaborators, this is the key of success even at Covid-19 time. It should in fact be remembered that Innova Group did not resort to social security cushions, and that not even a day of work was lost, and also thanks to the prevention measures implemented by the Group since 24 February, no case of Covid-19 has been registered among collaborators.
"Considering our data turnover, I am pleased to report a 32.6% increase in the Ebitda index and above all an increase in cash flow of 31%, which today is worth € 16 million, which gives strength to the Group's actions, supported by a healthy financial position", concludes Gianluca Pedrotti.
2020 a positive year for the packaging sector
As for 2020, the first half was certainly affected by the pandemic but in a slight way and the losses were covered by an excellent summer period that saw orders increase significantly compared to the previous year. Given these premises, the forecasts for 2020 are in line with the previous year. "The year started very strongly then we suffered a slight decline in March and April and then recovered very well during the month of August, which recorded a double growth rate compared to the same month in 2019. Certainly being included in the food supply chain has sheltered us from the job losses that other industries have had to suffer instead. An extremely varied panel of customers and therefore disconnected from the logic of individual industrial sectors, has allowed us to compensate for the drops that some customers have recorded during the year due to total closures", adds Diego Pedrotti, administrator of Innova Group before move on to describe the Group's latest investments.
Continuous investments: a new BOBST casemaker is coming


The company policy aimed at improving production efficiency bears fruit: the investments made in recent years, now full operating, have allowed Innova Group, at the same sales prices, to obtain an operating margin. In 2019, € 2.6 million were invested in technology while investments of approximately € 6 million were planned for 2020, of which 5 million in Fontanella (Bg), for the expansion of the site with approximately 2500 square meters and the purchase of a new BOBST FFG 1228 NT RS line, 4-color printing in high definition, able to optimize production times as much as possible, and the remaining million for other interventions in the various offices of the group.
The installation of the new BOBST casemaker initially scheduled for the middle of this year, due to delays in deliveries, has been delayed and the machine will be fully operational by mid 2021. "We rely heavily on this new casemaker, equipped with all the accessories to automate and speed up the production of large format boxes. It is a big line, 6 meters wide and more than 60 meters in length which also required an expansion of the shed", concludes Diego Pedrotti.
With the new SAP 4Hana management software, Innova Group aims at total digitalization of the industrial process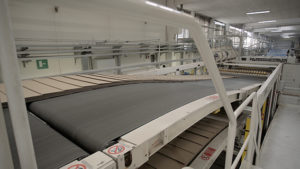 After a long research lasting over a year and a careful analysis of the main suppliers in the world market of management software, Innova Group has decided to rely on Sap 4Hana. This latest generation software will be able to integrate purchasing, production, logistics, sales and administration, improving the reliability of information and simplifying the work of all operators. An important decision that will involve an investment of a few million euros but which in a couple of years will bring the company to a management level that now is the European standard. The large capacity of data production, their analysis and the application of best practices will allow for further optimization of processes. "We chose SAP because we wanted a dynamic management system and therefore able to improve our performance, thanks to a real-time analysis of all data and its ability to flexibly manage the entire process, considering the variables: from budgeting to sales, from production to deliveries, integrating with the systems already present on the machines, thus optimizing the concepts of industry 4.0", says Stefano Pedrotti, Group administrator. "The new SAP will be created with best practices that we will identify together with the supplier, so as to implement the same way of working, but above all the same levels of efficiency in all Group's locations. This is a job that will last approximately a couple of years and will involve about 100 of our employees in the various company positions, who will interface with this new management system, thanks to which Innova Group will be able to make the definitive leap in quality, because we will be able to analyze an enormous amount of data with extreme speed, so we will simplify the way each operator works, making the activities simpler and more intuitive", concludes Stefano Pedrotti.
This investment summarizes Innova Group strategy which, through the global efficiency of its way of working and exploiting industrial digitalization, aims to better serve its customers, transforming Innova Group into a completely 4.0 reality.