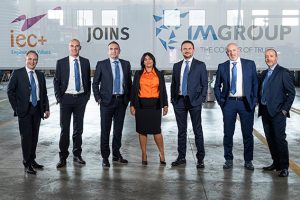 Global technology leader, IM GROUP, has announced that IEC+ srl the mechanical engineering specialist—renowned for its design and manufacturing of dispersing, grinding and mixing equipment as well as complete engineering studies and turnkey solutions—has joined its ranks.
The much-awaited announcement—filmed on location at IEC+'s headquarters in Travesetolo in Parma, Italy as well as at Inkmaker in Shanghai, China and at IEC Plant Engineering's HQ in Kuala Lumpur, Malaysia—was premiered on Youtube recently, to mark the Group's closing quarter of 2021. This significant chapter, in IM GROUP's evolution, rounds off a series of events and activities for the group (previously Inkmaker Group), making it its most eventful year to date.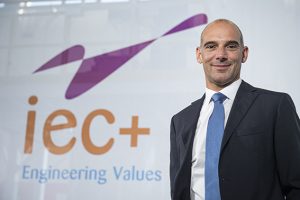 The decision to announce the joining of IEC+, six months after IM GROUP's launch, was based on a two-pronged strategy. As Christophe Rizzo, CEO of EMEA/Americas, IM GROUP explained, "the initial phase was to lay the foundations of IM GROUP by structuring our brands to focus on their individual specialties, yet for them to come together to offer total process-engineering solutions, under a single group, when required. The second phase was to evolve this to an "Advanced" stage," Mr. Rizzo went on to emphasise, "today, we are adding a significant boost to our portfolio with the addition of a company that will act as a central catalyst to unite and spearhead each of our other brands into: 'Advanced' engineering solutions".  
IEC+, a respected brand in the mechanical engineering industry, has been partnering with IM GROUP for several years. By offering Dispersing, Grinding and Mixing Equipment IEC+ effectively becomes IM GROUP's crowning stroke as it is set to elevate the group to a higher playing field.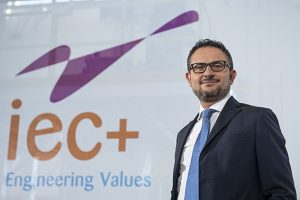 The entrance of IEC+ into the group presents a unique opportunity for the evolution of both, the group, as well as for IEC+, "IEC+ is an extraordinary company with a technical know-how gained from over 20 years' experience of its team. It can offer, 'advanced engineering', by this we mean that the design, projection, and management services are extended to all the production processes, site management and software interface. This starts from preliminary engineering studies through to the complete project implementation and delivery—as such this will use the specialisations from all our brands," explained Gianluca Incerti, Global Commercial Director, IM GROUP, "each brand will continue to be differentiated through their expertise, and compete in their individual market sectors, and when required, they will come together on large projects for IM GROUP."
IEC+ share holder and long-term partner of Inkmaker, PM Ravi, CEO of IEC Plant Engineering said, "I am particularly happy with this outcome. It is an ideal collaboration for all; IM GROUP, IEC+ and IEC Plant Engineering, too." With over 30 years' experience in the region, IEC Plant Engineering's stronghold of Southeast Asia boasts an extensive network of branches, factories and after-sales service facilities backed by a workforce of skilled engineers.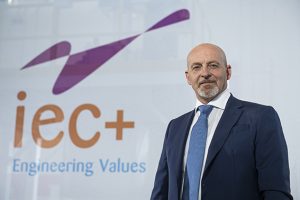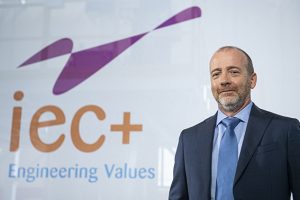 Founding member of IEC+ Fabrizio Musi, who will stay on with the brand as operations manager said it was a pleasure to see it join IM GROUP, "this is a significant moment in a strategic global plan, I am confident that, through IM GROUP's leadership and by joining the IM GROUP family of brands, IEC+ has secured the continuity of its business and is set to make the group stronger and increase its market position," he concluded, "Antonio Riggio, is a proven General Manager with a very good track record and I warmly welcome him in his new role at IEC+."