After a compulsory break in 2021, preparations are well underway for the collective of converting, paper and print exhibitions. Organiser Mack-Brooks Exhibitions is confident to hold the shows from 15 to 17 March 2022 at the Munich Trade Fair Centre in Germany. Visitor registration is already open. We talk about it in this interview with Patrick Herman, Event Director of the Converting, Paper and Print Events at Mack-Brooks Exhibitions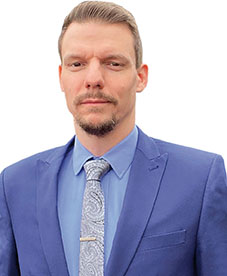 "Finally, our live events can continue their critical role in bringing the global converting, paper and print industry together. As of today, a total of 467 exhibitors will be presenting their latest technologies on a combined net exhibition space of more than 13,500m²", explained Patrick Herman, Event Director of the Converting, Paper and Print Events at Mack-Brooks Exhibitions. "For the first time, the three shows will take place at the same time and the same venue creating an all-round experience with increased opportunities and synergies for all trade visitors on-site. With InPrint Munich covering the print technology for industrial manufacturing we are now able to offer an almost comprehensive overview of the value chain", concluded Patrick Herman.
Furthermore, visitors can expect an extensive and diverse supporting programme. At ICE Europe, best practices, excellence, innovation and extraordinary achievements in the converting industry will be honoured with the popular ICE Awards. Four winners, selected by industry professionals, will be presented during an official ceremony in the following categories: Digital Converting Solutions/ Sustainable Products and Manufacturing Processes/ Efficient Production Solutions/ Special Film Innovations.
Face to face with Patrick Herman – Mack Brooks Exhibition
From 15 – 17 March 2022, ICE Europe will take place parallel to CCE International and InPrint Munich. What exactly is it that visitors can expect this year?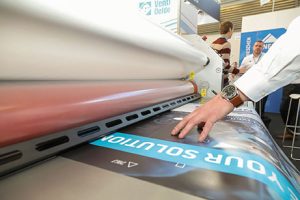 "By holding ICE Europe, CCE International and InPrint Munich at the same time and venue, we bring together three specialised exhibitions and create an even more comprehensive show experience for both exhibitors and visitors. InPrint Munich, for example, covers "print" more extensively and therefore complements the visitor journey on-site. Exhibitors will be able to benefit from a broader audience and increased opportunities. A highlight for participants of all three shows will certainly be the comprehensive supporting programme. The conferences at InPrint Munich offer insights into market developments and innovative projects. Presentations will focus on current technology trends, new application systems and the latest printing technology solutions for industrial production. The popular "Open Seminars" at CCE International cover trends and topics relating to corrugated and folding carton production and processing are discussed. And once again, ICE Europe presents the ICE Awards to honour exhibiting companies from the converting industry for best practice, innovations, excellence and outstanding performances".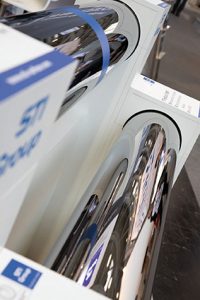 What is it like to host an in-person exhibition again after all the obvious challenges of the past years?
"As organisers of several B2B and B2C events, we have already been able to successfully hold numerous live shows at international level since the pandemic. Therefore, the participants of ICE Europe and CCE International as well InPrint Munich will benefit from our experience and proven security concepts. However, there is great anticipation within our own ranks and in the industry to finally do business in-person. It will be a great to be back on the show floors again".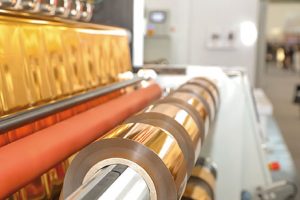 The prestigious ICE Awards innovation competition has been part of ICE Europe for the last years. What is it all about and which categories will be featured this year?
"For over 20 years, ICE Europe has been presenting technological innovations and the latest manufacturing trends for the converting of flexible, web-based materials, such as paper, film, foil and nonwovens. Therefore, it provides the perfect opportunity to honour best practices, excellence, innovation and extraordinary achievements in the converting industry. The ICE Awards are very popular within the industry and feature the following categories this year:
Digital Converting Solutions (Digitised manufacturing processes, intelligent machines and pioneering systems).
Sustainable Products and Converting Processes (Environmentally friendly products and solutions as well as sustainable production processes)
Efficient Production Solutions (performance-enhancing and resource saving production innovations)

Converter-Flessibili-Carta-Cartone
will be distribuited at Ice Europe Hall A5 Stand 1962