Focus on the most profitable businesses, production and structural cost cuts, production stops of Primefire and large format offsets, global reduction of the workforce and financial actions aimed at strengthening the position of Heidelberg, eliminating the debt, to start again from business in which Heidelberg is universally recognized as a market leader, with particular attention to the digitalization of the production process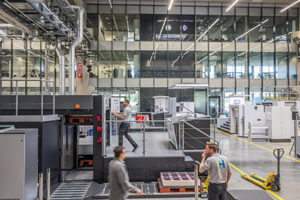 These measures were expected, widely announced in recent months, but reading them black and white in the press release issued last March has however caused a stir, because when a world leader group like Heidelberg puts certain measures in place, you cannot remain indifferent. Heidelberg will implement a long-term strategic vision that will allow to create a very solid financial company, focused on technologies capable of bringing the profitability necessary to fuel the research and development of new products.
"The realignment of Heidelberg is an important step for our company which also involves some painful changes. It was difficult for us to make this decision, but it is necessary to bring our company back on the road to success. The suspension of production of not profitable products allows us to focus on our strong and profitable core business. It is here that we will further consolidate Heidelberg's position as market leader by taking advantage of the opportunities of digitalization. In the future, we will continue to provide our customers worldwide with technologically advanced digital solutions and services", said Heidelberg CEO Rainer Hundsdörfer.
Heidelberg will stop the production of those products that earn too little and significantly affect the company's profitability with an annual loss of around 50 million euros. In digital printing, for example, the reference market of Primefire 106 has grown much slower than expected, due to the difficulties of the sector and the market. In sheetfed offset printing, the large format product range was well below the sales targets due to a fundamental change in the market structure for this sector. To improve overall profitability as soon as possible, production in both businesses will be halted by the end of 2020 at the latest. The goal is to focus Heidelberg on profitable businesses to ensure solid operating performance and profitability, even when the times are difficult.
As already announced, the Heidelberg realignment is accompanied by a complete rationalization of production and structural costs. In total, the planned measures will affect up to 2,000 jobs worldwide. This may also lead to factories closure. This reduction is an essential part of Heidelberg's realignment measures, completely independent from the current difficult commercial situation due to Coronavirus pandemic.
Concentration on technological leadership in the core business with an emphasis on digitalization to move forward
At the center of the realignment there will be a constant focus on profitable activities of Heidelberg, which place it among the leaders of the world market. These activities serve a global market which experts say will grow slightly in the coming years and provide a solid foundation for Heidelberg products and solutions with a long-term stable print production volume of more than € 400 billion per year.
With its portfolio of integrated solutions and new digital business models such as the subscription, Heidelberg will continue to expand its technological role with the aim of further guiding the success of its customers in the future and consequently returning to sustainable growth. Future investments will focus on complete end-to-end digitalization of customer value creation, which primarily means integrated solutions for machines, software, consumables and services. The goal is to create an intersectoral IoT platform to automate all customer-supplier relationships. This solution will allow printers to ensure a significant increase in productivity.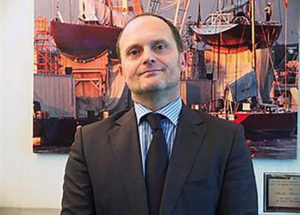 FACE TO FACE WHIT ALBERTO MAZZOLENI, CEO OF HEIDELBERG ITALIA
The Italian market is one of the most important for Heidelberg, not so much for the size, certainly from a numerical point of view, it is not the quantity that dominates it, but rather for the quality and variety of solutions that are part of the portfolio of the German manufacturer: cardboard and label industry, without forgetting the flexible packaging, find in Heidelberg an important reference point.
In the light of what was communicated by your parent company, what will be the repercussions on Heidelberg Italia?
"Heidelberg recently announced a review of its portfolio based on a new strategy that will soon allow a recovery of the company's profitability and stability. We will work knowing that we can also count on the continuity of "Heidelberg goes digital" strategy which is a commitment to our growth.
A global restructuring plan was also announced regarding organization and costs. HIT will work towards this when the objectives for each country are clarified. We will certainly tackle this project with maturity and managerial ability, which we believe is vital for Heidelberg".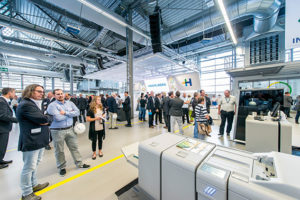 Despite the discontinuation of large format digital, will Heidelberg remain in the small format digital printing business? Are there new technological developments in this segment?
"The entire Versafire line, which in Italy has more than one hundred installations and thousands worldwide, will be strengthened. Heidelberg Italia recently inaugurated the Digital Experience Center to cope with the growing number of demos and to further strengthen our position on the national market. Investments in digital technology don't stop, there will be more news in the coming months".
Why did Primefire struggle to establish itself on the market?
"Although Primefire has achieved a very high level of operational reliability, it has a price-performance ratio which makes it difficult to place it on the market massively. Unfortunately, the income statement of the machine generates large losses for the company and therefore it was decided to suspend production in order not to further burden the company balance sheet. The choice was to select the various product lines on the basis of profitability, each area must be able to walk with its own legs".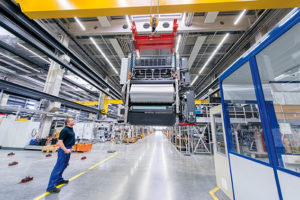 Even the large format sheetfed offset is discontinued, yet the cardboard packaging market requires large format, why this difficulty?
"Again, an analysis was made of the profitability of large printing machines which is strongly negative. We will guarantee assistance and spare parts throughout the installed park for ten years. Our desire is to focus on the main format of 70 x 100 on which we have an undisputed technological leadership and on which we will continue to concentrate the bulk of the investments".
Do you foresee actions to promote the technologies that you would have presented at Drupa or will you keep them in the drawer for 2021?
"We will present most of the novelties planned for drupa because they are already available and it makes no sense to keep them in the drawer. On the Speedmaster 2020 line, we are already presenting the new features based on the further improvement of automation and the use of artificial intelligence. A lot of information is already available on our site. There will be time to prepare other news for April 2021 in Dusseldorf".
How important is the flexographic sector in your offer and do you foresee further expansions in this sector?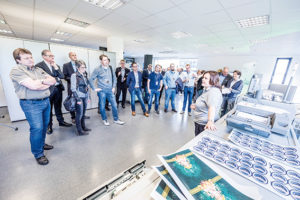 "The flexo sector, very important for us, is not affected by the stop, indeed we are facing a surge in sales. The reason is quite simple, since most flexographic products related to the food sector, especially flexible packaging, and being "stuck" at home, this type of consumption has greatly increased. As for the innovations of equipments that we are presenting, strengthening our historic relationship with Flint Flexo, we point out the thermal polymer treatment system Xpress polymer, Catena processing equipment connected to CtP ThermoflexX".
What do you feel to say to Italian printing companies worried about the future?
"For years we have been in a dynamic market that has undergone and is undergoing a transformation/evolution. I believe that the strong downsizing not to say consolidation has now taken place through acquisitions, closings and more. Probably this situation of health crisis will give another jolt but I want to say that we cannot absolutely be pessimistic but realistic. As entrepreneurs and managers we make important decisions every day supported by experience but also, in my opinion, by a part of healthy instinct. There will always be room for who focuses on innovation and quality. Heidelberg strongly believes in this market and wants to continue to be the leader and partner of its customers".