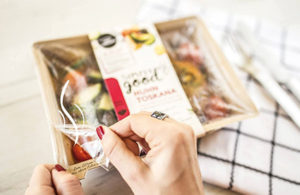 This cardboard product for packaging of food in a protective atmosphere and skin is called Halopack: Box Marche has signed an exclusive agreement with the dutch company packable, which holds the patent for this innovative packaging solution, for production and sale in italy, thus becoming part of its european production network.
This product is truly innovative, not only for its composition but also for the production and distribution concept. We are talking about a tray for packaged foods in a Protective Atmosphere and skin that can effectively replace the current plastic trays used, for example, in the meat, fish and ready meals industry, maintaining and improving the shelf life of packaged foods.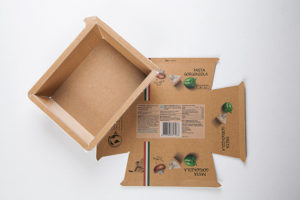 We ask Nicola Dominici, marketing manager of Box Marche, company based in Corinaldo, manufacturer of cardboard packaging, to explain the characteristics of Halopack: "Halopack is a packaging made of up to 90% recycled cardboard and a thin EVOH barrier plastic film, applied without the use of glues, which allows the air tightness of the tray available in various formats; it is a film perfectly separable from the cardboard after use which therefore allows the consumer to recycle the tray in paper and the film in plastic. The possibility, moreover, of being printed on both sides allows, compared to current plastic trays, to increase the communicative potential of the packaging". For Halopack it is also possible to choose the type of cardboard and are available various formats. To produce it, Box Marche has created a dedicated production line and is ready for marketing in Italy.
Combination of ideas and technical skills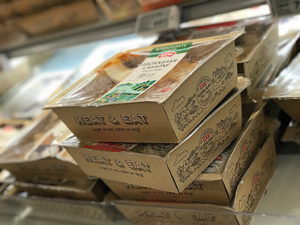 Halopack patent was born in 2013 at Dutch company Packable which has since then searched throughout Europe for paper converting partners to produce it and in Italy the company immediately found a perfect communion of intent with Box Marche: innovation, production efficiency, sustainability, wide range of applications and long shelf life of packaged foods. Based on the agreement signed in 2019, Box Marche will manufacture and distribute Halopack in Italy, just like the other partners in Europe, which are Alexir Packaging (United Kingdom); Schumacher Packaging (Germany); Hinojosa Xativa (Spain) and Vilpack (Lithuania). "These companies form an efficient and virtuous production network, logistically valid, which guarantees the customer a timely supply of a truly new product, a real opportunity to respond to the problem of finding alternative and ecological solutions for food packaging, because it drastically reduces the use of plastic: for us, Halopack is a strategic project, in line with our objectives of commercial growth, moreover we are already finding great interest because the market needs this type of solutions", adds Nicola.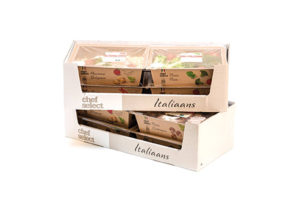 Halopack is also certified as a recyclable product in paper without the need to divide the film from the tray. The brand and the word RECYCLABLE WITH PAPER – Aticelca® 501, promoted by Assocarta and Comieco, allow to communicate the level of recyclability reached by a paper-based material or product thanks to the result of a laboratory test conducted according to the standard UNI 11743:2019 and the identification of the recyclability level according to Aticelca 501/2019 evaluation system.
Who is Boxmarche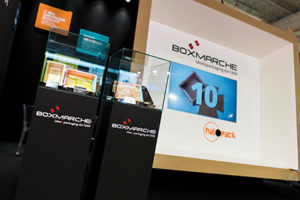 By simply reading the title of the annual financial report published by Box Marche, you immediately understand that it is not a company like all the others: Living Company Report 2018 – Financial Statements – Social and Environmental Balance Sheet – Intellectual Capital Analysis, yes because "the company is a narrative identity, tells and lives a story, builds its own self, has a soul, breathes through the values shared by people who become collective modus operandi. For this reason, in Box Marche we never speak of employees, which today are 54, but of collaborators: People with a capital "P", who grow humanly and professionally in their company, who feel they can trust their leaders and colleagues, who learn from others, who look for examples, who share fatigue and joys, victories and defeats", writes its president Tonino Dominici. The name of the company, born in 1969, made up of box and Marche, the physical region where it operates, are one thing. "The technology we are most proud of is the one that goes home in the evening" is the main motto by Tonino who always prefers to talk about collaborators rather than real "machines". Box Marche is however at the forefront also from this point of view with important investments in recent years, for example in the digital field to ensure that flexibility and speed that characterize a true lean company.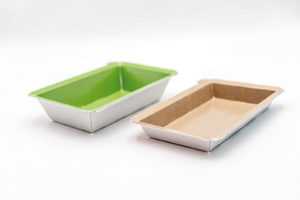 In 2019 the turnover was 12.7 million euros, an increase of about 8% compared to the previous year; Box Marche has always been focused on household and above all food & beverage sectors. To underline the conspicuous production of bag in box for the best Italian wine players and the continuous growth of volumes destined for the northern European markets. The launch of Halopack will allow for substantial commercial growth in food, fresh and frozen field.
The company has constant contact with the local community. The latest initiative is the "Succisa Virescit – Maria Baldassarri" Foundation named in honor of Maria, a collaborator of Box Marche who passed away one year ago for an incurable disease. The logo of the foundation is a tree trunk that when cut off grows again, with two branches that evoke a hug and break the perimeter that tries to delimit them. The Foundation encourages, supports and implements initiatives with the aim of full development of the person, in his/her expressions in the economic, social, artistic and scientific fields, enhancing and promoting the culture of solidarity and social responsibility and developing the donating practice.