With this issue, starts a new editorial initiative that sees us partners with companies and reference technicians, with whom we would like to build a path to analyze real production problems, with the fundamental stimulus of those who daily have hands stained by ink: printers and converters…
We love challenges, they are part of our DNA, either for personal ambition, but also for our editorial history in this sector. Today, in an area like that of technical press, characterized by constant changes in ownership, we are really proud that we have become an important reference point for the market, from manufacturers and suppliers of technologies and materials, our precious traveling companions, to our readers, printers and packaging and label converters, to whom we want to present a new editorial initiative that we hope will also become a useful work tool.
Stimulated by a group of leading companies in the construction and supply of technologies and materials, with highly professional technicians behind, we have in fact decided to make available our magazines and our converter.it portal, so that they can become the platform where we will live together this technical in-depth analysis of flexographic printing. A first series of articles will be published in Converter & Cartotecnica, since we will start from the analysis of printing problems related to corrugated cardboard, creating a path that absolutely does not want to be something pre-configured, but a white board on which anyone may write to share technical skills. We know where we will start with this adventure, but we will build the road together, and above all if, as we are sure, we will have a positive response, we would like to propose it again in the future, analyzing also other themes.
Flexo Bar: a place to share problems and solutions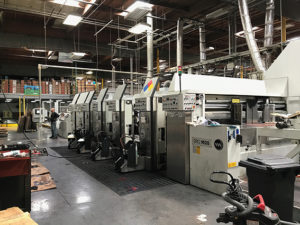 We decided to call this heading "Flexo Bar", because the idea is sharing, to connect with each other and bring out technical problems in a relaxed and not-competitive climate, without having the presumption of having absolute truths in hand, but with the awareness of being able to count on highly qualified professionals, willing to share their know-how, proposing some solutions that can help in solving technical problems.
The project includes a series of articles, each article will deal with some issues, for a total of 6 stages, half-spaced by a round table in which we will invite technology suppliers and printers to an open discussion on the hot topics of the sector, themes that we will propose ourselves as promoters of the initiative but above all we would like you to submit to us.
Precisely for this reason we opened a dedicated e-mail box: flexobar@converter.it which from now on we will use for any information regarding publications and promotion of round tables. At the end of the path, then with March-April 2020 issue, we will again organize a meeting to share the results of the work carried out in the previous months. The heading will have a specific graphic connotation within the magazine, and also a special space in our converter.it portal, and the contents will also be relaunched on our social media.
The project in detail…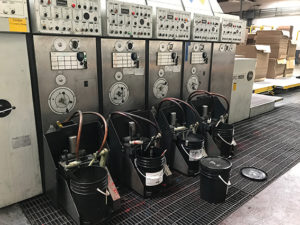 Within the "FlexoBar" heading we will deal technically with all the main components that are part of the printing unit, fundamental variables that affect the the final result.
We will learn to know them better, deepening them, and understanding the various technologies, explaining how these can influence the result. We would like to raise awareness of the printers, both in order to make the most of their machines and to understand how technology is evolving around them.
We will start from the raw material, the ink, and we will continue analyzing the inking and washing system, which together with the chambered doctor blade, guarantees the circulation of the ink. We will then analyze the blade variants, to understand how to mount them, when to replace them and how they interact with the anilox; we will analyze different engraving technologies and different applications of anilox. The analysis of cliché, its technologies and innovations will not be missing. Finally, we will end the journey by talking about the print media, to fully understand features, and to be able to manage its "problems".
It will be a technical journey, where there will be images and expert advice, but it will also be possible from time to time to interact, asking for help or simply putting on the discussion table the problem that bothers you when you print.