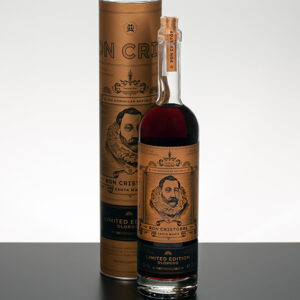 The label industry has survived the ravages of Covid and the uncertainty created by the conflict in Ukraine and continues to go from strength to strength building on the encouraging, buoyant results of 2022. We appear to be slowly returning to a new normality
Each year the Participation Details are re-evaluated in order to adjust to the evolving nature of the label industry.  The organising committee decided to reduce the number of Groups by eliminating the Digital Group. The reason being that a very high percentage of entries include a digital component and it was considered that digital should now be considered as a "conventional" process along with labels produced on hybrid presses.
The expert technical judging panel included Tony White (Chairman), Murat Sipahioğlu and Steve Wood aided by Steven de Cleen from Proud Design Agency viewing the entries from a marketing perspective.
The principal awards were presented on 31 May at the Awards Ceremony moderated by Vlad Sljapic during the FINAT European Label Forum held, this year, in Vienna.
The number of entries this year was slightly down compared to 2022 (222) with 212 entries from 47 companies and 23 countries worldwide.  Austria led the number of countries entering with 44 entries followed by Turkey with 20 entries. The highest number of entries by category was again led by Wines (49), Alcoholic Drinks (32) with Cosmetics and Sets of Labels drawing for 3rd place (16). The number of entries using digital printing technology as their main process remained fairly static at 108.
A2 Alcoholic Drinks – Joint Winners
Multi-Color Italia S.p.A., Italy for Ron Cristóbal Santa Maria Limited Edition 70 cl
A historic label depicting Christopher Columbus and his ship the Santa Maria. The intense black lettering contrasts nicely with the understated gold background. The bust of Columbus is highlighted with a screen gloss varnish/embossing and the label is printed using litho printing technology. A soft touch PP lamination adds a touch of class to the end result. From a marketing point of view is clear that it has a powerful shelf presence.
L9 World Label Awards 2023
It is planned to reinstate the L9 World Label Awards competition this year with the judging taking place during Labelexpo Europe which is being held in Brussels in September (10-14). The best winning entries from the past three L9 Associations domestic competitions including FINAT will be selected for entry to this prestigious international label competition.