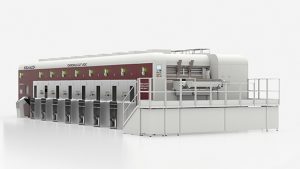 With over 40 years of experience in the sector, Celmacch represents a reference point in the production of machinery for the converting of corrugated cardboard. The company specializes in the production of high-definition flexographic printing machines and rotary die cutters designed for the highest standards of quality and productivity.
Celmacch's policy aims to offer customers the most advanced technology, intelligent and innovative solutions, a high level of reliability and a rapid return on investment. In 2021 the company recorded a record sales and secured a large portfolio for 2022. Chroma Print, HD flexo printer and Chroma Cut, HBL rotary die cutter have undergone significant design improvements with excellent sales results and customer loyalty. Alongside these investments, the company has recently completed a process of strengthening, expansion and optimizing the production site and its resources.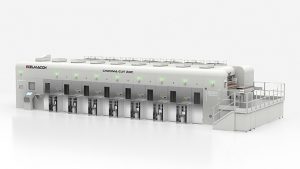 2022 promises to be a very important year for Celmacch with an order book of around 30 million euros. 2022 will also be characterized by the realization of a new important project: Chroma Print Dual HBL printing machine, to print on both sides of the cardboard, to the benefit of the booming e-commerce sector.