The box factory in Scorzé (Ve) does not deny its innovative spirit, adopting the new digital printing system Durst Delta WT 250 for cardboard with water-based inks. Objective: to grow further in the digitally printed packaging sector, a market characterized by quality, timeliness and sustainability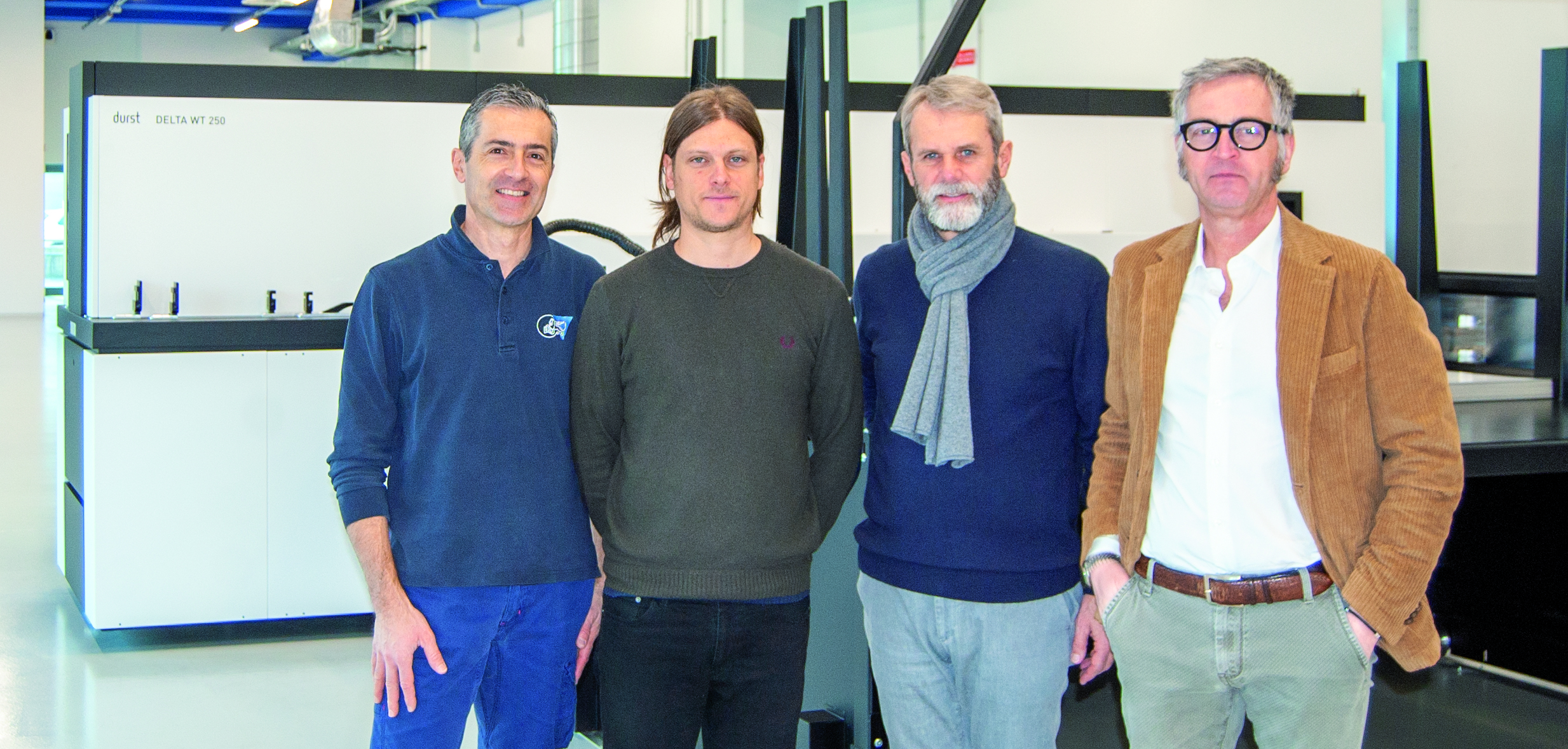 Delta WT 250 is Durst's answer to the needs of cardboard converting market; the Multi-Pass printer with certified water-based inks for primary packaging is the trump card of this South Tyrolean manufacturer to support cardboard converting and box manufacturers in the world of digital printing. A world still little considered by cardboard converters, as confirmed by Diego Michieletto, owner of Cartoveneta together with his brother Renzo, "digital printing does not make great numbers compared to what we are used to. The box factory is fond of long runs, but today if you want to have a competitive advantage you cannot do without digital".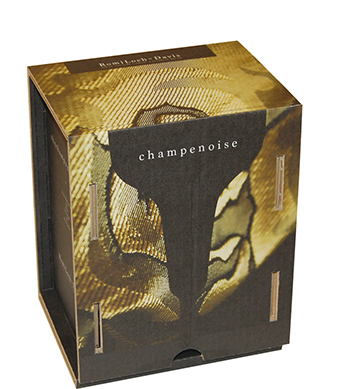 How to blame him, after all, what happened twenty years ago in commercial printing sector is happening in cardboard converting industry, where traditional graphic companies, instead of managing change and fully exploiting its potential, were overwhelmed by contingent market situations, with clear results: today half of the traditional offset market doesn't exists anymore. With this we do not want to alarm companies, box factories and cardboard converting companies that have not yet evaluated the investment in digital or don't consider it strategic, but it is clear that opportunities exist and digital technologies such as Delta WT 250 can help develop them, especially if they wink at sustainable production.
Cartoveneta's experience is a beautiful success story of a company that with the advent of the second generation has opened up to innovations, finding in this technology the answer to the needs of a market in deep transformation, where e-commerce and customization solutions have a valuable ally in digital.

Delta WT 250: from sampling to complete production in a customer-friendly environment
Installed at Cartoveneta a week before last Viscom in Milan, during which we had the opportunity to interview Alberto Bassanello, sales director of Durst Italia (Converter & Cartotecnica November / December 2019), Delta WT 250 passed very well through the production peak of Christmas time. The Venetian company is not at the first experience with digital printing. The department, in fact, was created in 2014 with the installation of a first machine, thanks to which Cartoveneta entered the sector of digitally printed and converted packaging, which in recent years has grown considerably, so much so that it has become well more than a customer service need.
Thanks to constant development, over the years has been created a real digital department of about a thousand square meters, inside the 8000 meter plant, a few meters away from the main headquarters of Cartoveneta.
"The need to equip ourselves with a complete department arises from the request of some of our customers to create pre-series, small samples quantity to be presented to sales force quickly and without having to make expensive printing systems and dies. In 2014, together with another box factory that had a cutting plotter, we shared the investment in the printing machine, creating a synergy between the two departments. This has allowed us to gain experience, to grow to the point that today we are equipped with our own internal department complete with all the necessary technologies. The environment has been air-conditioned in order to always guarantee the best temperature for the cardboard, making it also suitable for hosting customers, a sort of "digital lounge", where you can have a coffee while waiting for your pack. We also collaborate with various graphic studios that come to us to print and cut even a single sheet to create the single piece to be photographed or presented to the customer. Sometimes this service represents the access key to reach customers which we can serve also with large productions, which in terms of volumes and turnover represent our core business", says Diego Michieletto,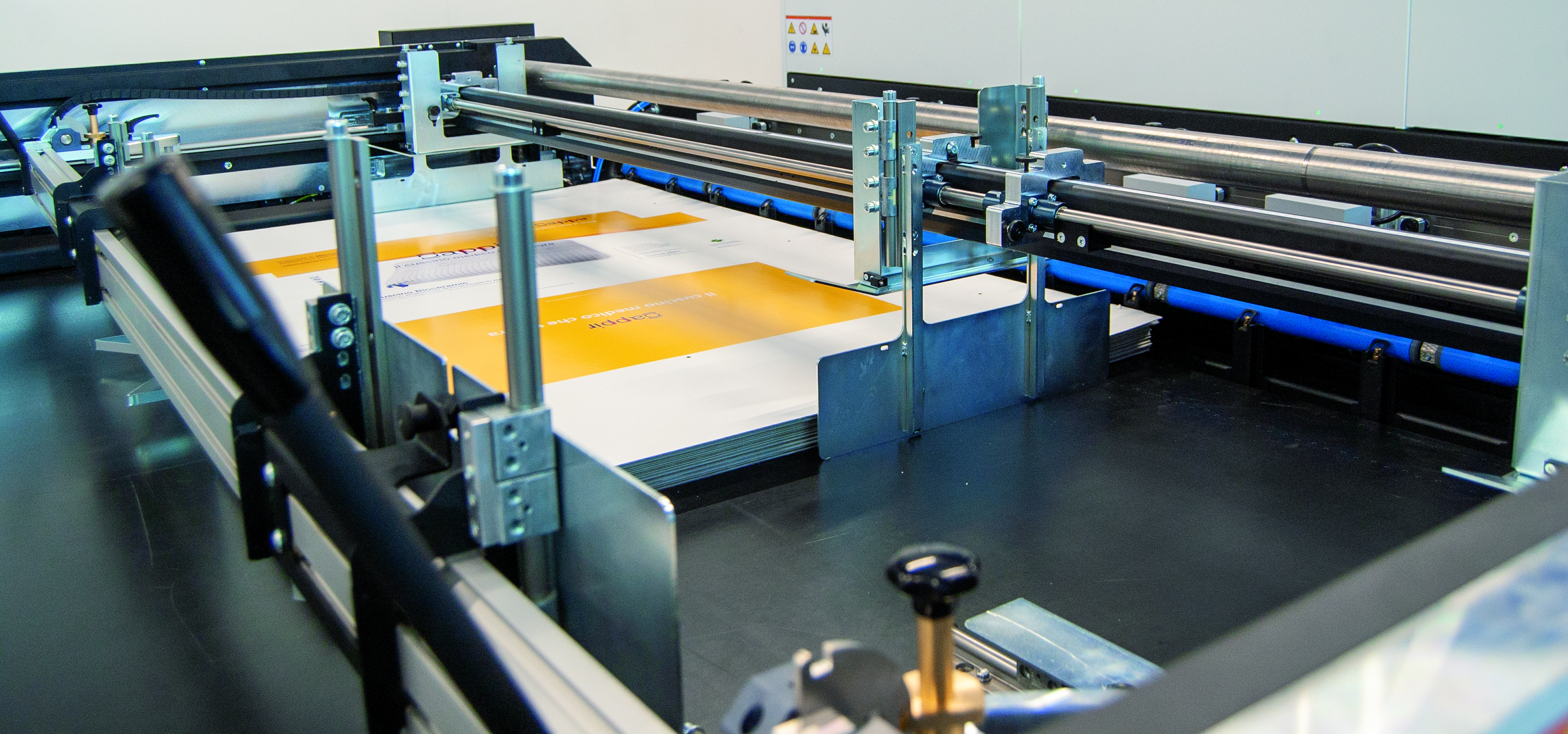 High-performance printing technology: top-of-the-range quality and speed with water-based inks
Last year, to support a growing and increasingly demanding market, Cartoveneta decides that the time has come to invest in a higher performance printing technology. The prerogative is to acquire again a machine with water-based inks and, after some tests at Austrian headquarters of Durst in Lienz, the decision was soon made. "We are aware of how fast digital technology is evolving. Although we were satisfied from a qualitative point of view of the previous machine, we needed to speed up our production, also because in the meantime, from small samples, we also got orders of 500/600 large format sheets. From a commercial point of view, also following the trend of eco-sustainability, the choice to equip ourselves with a technology with water-based inks was quite natural", says Stefano Michieletto, son of Renzo and sales manager of the digital department, extremely satisfied with the high productivity of the new technology, combined with a quality that has also been noticed by some Cartoveneta's customers.
The water-based ink deserves special mention, the result of Durst's internal research, which guarantees exceptional brilliance, as well as being fully in line with the needs of sustainability and avoiding the need of lamination. An ink capable of providing equally high-performance even on opaque substrates, which today are increasingly chosen mainly for the production of displays.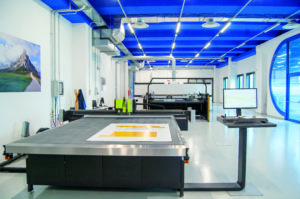 Durst Delta WT 250 was installed in 5 working days and was operational immediately without any type of problem, managing to satisfy the peak of volumes which traditionally Cartoveneta, as any box factory, records during Christmas period. "We used to have to refuse some orders because the machine we had did not guarantee us the productivity that today thanks to the Delta WT 250 we can get. In the months of November and December we were able to test its productivity beyond all limits and the system far exceeded our best expectations. Furthermore, in the past we were forced to work on multiple shifts for these work peaks, while now we manage to organize ourselves in 8 hours", adds Stefano with satisfaction.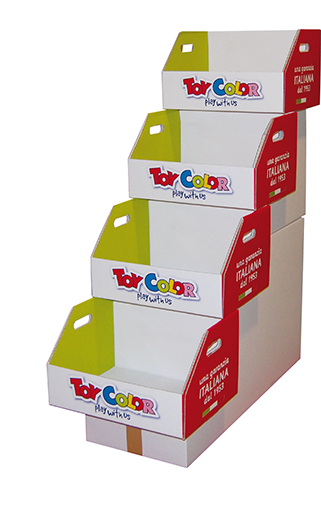 Cartoveneta's Delta WT 250 in detail: automation for maximum production
The Delta WT 250 chosen by Cartoveneta has 2.5 m width. It can print on a single or double track, offering the possibility of simultaneously working a display and its crowner, significantly speeding production times, without having to wait first for the print of the exhibitor's silhouette and then of the crowner. The machine is equipped with guides for the cardboard, which allows to process also embarked material, obviously within reasonable limits. Delta prints in hexachrome (the classic four-color process, more light magenta and light cyan) which allows to obtain even more subtle shades; using certified water-based inks also for food packaging. The production speed, depending on the sheet format, ranges from a minimum of 65 to 350 m2 per hour, with a cruising speed of 200/250. "Speed ​​is a flexible parameter because depends on the quality of the cardboard. One feature of this printing technology that I believe to be very important is the automatic ink recirculation system inside the heads, avoiding possible sedimentation and speeding up the start of each production", adds Marino Andreetta, Durst agent for triveneto region who followed the installation in Cartoveneta. There is also an automatic loading and unloading system and the machine is managed by the new Durst workflow, which responds to the new philosophy of the South Tyrolean manufacturer, "From pixel to output" focused on the production efficiency of its technologies.
Durst: big news at drupa for the cardboard packaging sector
The alliance between Koenig & Bauer and Durst, created to develop and market together digital printing systems for folding carton and corrugated cardboard industry, promises sparks at the next drupa, where Durst, thanks to the new joint venture, will present new single pass solutions designed for paper converting.