BST, in addition to its wide range of production optimization solutions such as web guiding, register control, video inspection and quality control systems will present many new features at the upcoming Labelexpo Europe exhibition including a brand new look for the 100% Tubescan quality control system.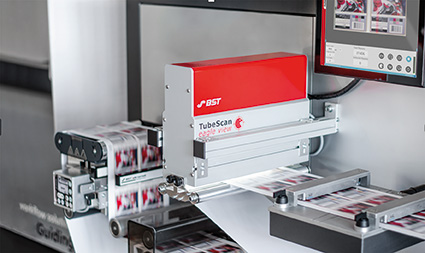 BST TubeScan Eagle View delivers 100% inspection plus 10x magnification in video inspection. The outstanding feature is an additional 5 megapixel camera to zoom in on any web section of 35 x 25 mm with a pixel resolution of now 14 µm. This allows to even visualize the dot screen and is useful for monitoring the print register or RFID applications. The detail camera is traversing and can be positioned easily over the web using a touch screen. In addition, all TubeScan illumination options are available: for example, 100% inspection can be performed under white light and the detail view can be illuminated with UV light.
Another highlight that BST will present in realistic packaging and label printing production environments will be the Dynamic Job Change: You print several jobs on one roll. TubeScan automatically detects the new job and fetches the corresponding master in real time, without stopping the machine for inspection. HYBRID Software's prepress solutions can also be implemented here.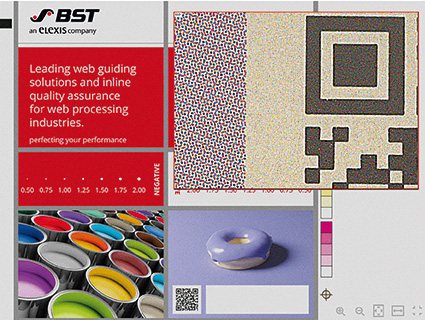 Other new features demonstrated at Labelexpo include inspection of variable barcodes and alphanumerical strings, a new intuitive graphical user interface, improved settings for defect classification and defect tolerances, and the defect gallery with export of defect images.