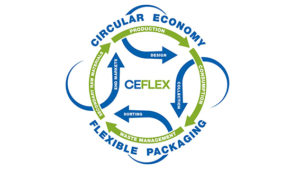 BOBST has become a member of CEFLEX (A Circular Economy for Flexible Packaging), the collaborative initiative of a European consortium of companies and associations representing the entire value chain of flexible packaging. The CEFLEX mission is shared by BOBST: to further enhance the performance of flexible packaging in the circular economy by designing and advancing better system solutions identified through the collaboration of companies representing the entire value chain.
A circular economy is based on the principles of designing out waste and pollution from production chains, keeping products and materials in use through reuse and recycling.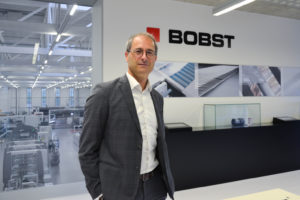 "We share the vision and aims of CEFLEX, and believe that our partnership will help us to achieve our joint goals more quickly, to the benefit of the packaging industry and the environment," said Eric Pavone, Business Development Director, BU Web-fed at BOBST. "Flexible packaging presents specific challenges with recycling, and finding solutions for these challenges is a major focus for us at the moment. With over 130 members from across the whole value chain all focused on the same goal, CEFLEX represents a very powerful means of achieving the goal of a truly circular economy for flexible packaging. We look forward to combining our experience and expertise with our fellow members."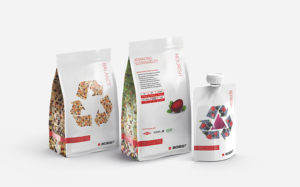 Flexible packaging – that is to say stand-up pouches, sachets, films, bags, liners, wraps and so on – are challenging to recycle because of the wide range of different materials used to create them, which generally result in several layers of different types of plastics. A major current focus for BOBST and its partners is to create high barrier mono-material laminate solutions designed for easy recyclability. As well as alternative high barrier paper and biofilm structures.  At a recent tradeshow for the plastics and rubber industry (K 2019), BOBST along with several partner companies presented the first industrial results – several new high barrier mono-material laminate solutions, designed to guarantee that all industry requirements were met in terms of processability, barrier, safety and optical quality.
"High barrier mono-material laminates have an important role to play in achieving a circular economy for flexible packaging," said Eric Pavone. "We look forward to providing further updates on our progress in this area in the year ahead. In the meantime, we are very excited to begin working with CEFLEX and together seeing what can be achieved in the name of greater sustainability".