Constantly committed to design, develop and improve its products, BIMEC Srl, manufacturer of slitter rewinders based in Vanzaghello (MI), is preparing to face the new challenges of the current flexible packaging market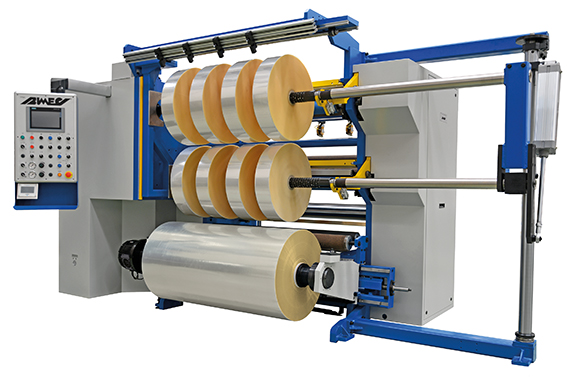 On the occasion of K 2019 in Düsseldorf (Hall 3, Stand B06), Bimec will exhibit two of the most efficient and versatile slitter rewinders in its range: the TCA64C+ and the TF, displayed at the fair for the first time.
The TCA64C+ is a duplex turret slitter rewinder equipped with many automatisms useful for optimizing production and reducing downtime during work cycles, but also fit to simplify the work of the operator.
Duplex turret slitter rewinder series TCA are addressed to converters who need high machine performance and high speed. These machines are suitable for the slitting of plastic films, paper and laminates, and all the materials used in the flexible packaging market.
In addition to the automatic and programmable tension control – at both the unwind and rewind – other elements that make the TCA easy to use are the touchscreen operator panel for data setting and visualization, recipe storage and diagnostics, quick system for the unloading of finished rolls.
Bimec manufactures these machines in several versions, including the TCA64C+, which has a semi-integrated shaftless unwind, easy access to the slitting area thanks to a running board and a special splicing table for an easy and accurate splicing.
Furthermore the positioning of knives and female knives can be manual or automatically set. The TCA64C+ also has a short web-path under running board and well isolated from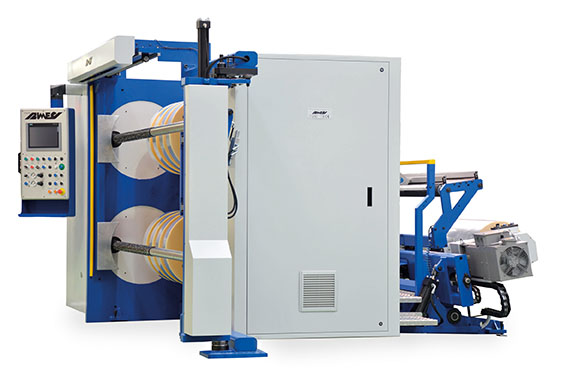 the floor to guarantee hygiene standards and prevent any contamination of the material with dust. Like the other models in this series, material quality and strength of the machine ensure a long-lasting use over the years.
On the other side, the TF is a slitter rewinder that combines the automatisms and high performance of the TCA series with the compactness, ergonomics and ease of use of another series: the STM50.
Together with its single-face design, the TF offers the same operativity as a STM50 for rolls with larger diameters, also featuring a pushing system for the rewound rolls. The movement of the lay on roller speeds up the stopping and restarting of the machine, despite the absence of the duplex turret. Exhibited at the fair for the first time, the TF is one of Bimec's flagship products, which demonstrates the company's great capacity for innovation.
At K 2019, however, there will be a total of three Bimec's slitter rewinder on display, since an STM50 model will be exhibited as an integral part of a single system that, in addition to winding and unwinding, performs laser cutting on plastic films.
Bimec and integration: new solutions for new systems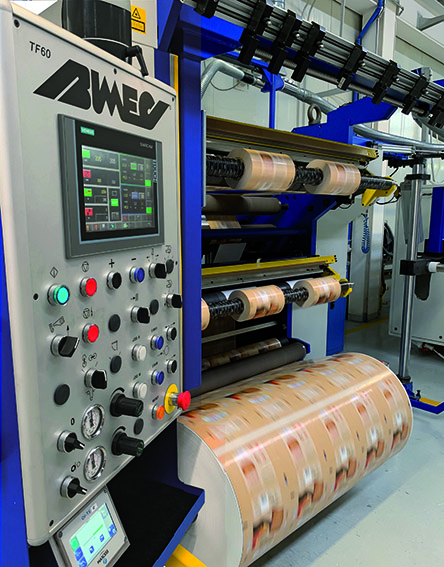 The fact that another exhibitor has chosen a Bimec's slitter rewinder to show its innovations is a concrete demonstration of the versatility of these machines, increasingly suitable for inclusion in larger systems and in longer production chains.
"A greater versatility of our machines and their integration in larger systems are something we are working toward. We work considering the functionality of our solutions, avoiding to make our customers' investment too expensive" says Davide Bottoli, owner of the company together with his sister Elena.
Bimec design already take into consideration the machine to be integrated with other systems. Particularly, it is possible to install devices for the perforation of the material such as micro or macro perforators – hot or cold -, laser technology but also other systems for roll handling, pre-cutting, multi-cutting and embossing.
Especially useful are print inspection systems: digital tape display, surface inspection for colour, defects and quality assessment. Visitors will have the occasion to see one example of integration in the SeiLaser Company's stand at K 2019, where a Bimec slitter rewinder will be shown integrated with their laser cutting equipment.