The eleventh edition of the packaging economic conference was held last June in Milan, in conjunction with the private meeting of the Italian Packaging Institute; many topics were covered, from economic-financial data, to sustainability, from raw materials to the new opportunities to be exploited to maintain the competitiveness of the sector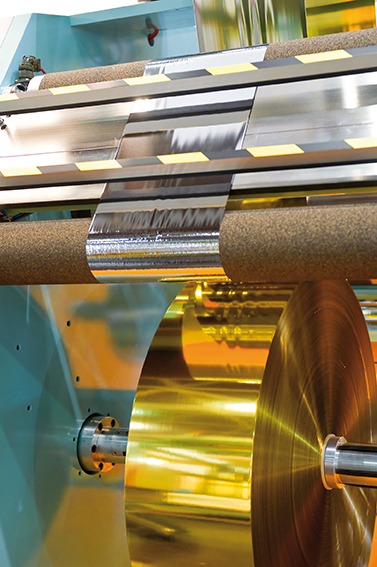 The Italian packaging industry grew in 2018 too, exceeding € 33.4 billion in turnover, and registering a + 2.6% compared to 2017, for an empty packaging production that exceeded 16.7 million tons, losing in this case -1.4%, also as a result of the continuous lightening of weight of raw materials but with improved performance. Traditionally devoted to exports, last year there was a trend reversal, given that imports grew (+ 1.9%) compared to exports (+ 0.8%).Among the various materials, the performance of flexible packaging from converter stand out (+ 2.5%), which continue to show interesting growth year after year, and of cellulosic packaging (+ 2%) excluding rigid paper-based packaging, driven by corrugated cardboard (+ 2.5%), which alone accounts for 73% of cellulosic packaging, supported by the development of online commerce that relies on corrugated cardboard for packaging of products to be shipped.The prices of raw materials for corrugated cardboard grow by around 9%, while the raw material used to produce paper bags grows by 7.5%. Prices also increase for cellulosic material coming from recycling. As regards plastic polymers, Nylon grows by 15%, PET by 18%, polystyrene drops by -2% while PVC grows by 5%. The decline for polyethylene continues with an average annual -6%.F rom the forecasts prepared by Prometeia, the packaging sector in the next few years should curb the growth trend, registering a paltry + 0.5% in 2019 and then resuming growth in 2020 (+ 1.4%) and + 1.9% in the following two years. In an international context, dominated by the China-United States opposition, it is clear that Italian companies will have to rethink their strategies to try to grow and develop. From internationalization to innovation, from generational change to dimensional growth, companies are called upon to think about their weaknesses and turn them into cutting-edge solutions.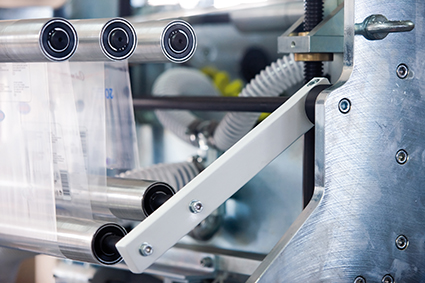 The same goes for the innovation that is also fueled by horizontal collaborations, following supply chain logics and adopting technology. Let us not forget the generational shift, a real opportunity for growth for many small businesses, in order to let grow an indispensable managerial culture for facing new challenges."The Italian packaging industry proves to be a dynamic and continuously growing sector", said Anna Paola Cavanna, president of Istituto Italiano Imballaggio. "The balance of trade, with a surplus of over 2 billion euros, is particularly interesting. This means that our industry, even if linked to manufacturing, is also highly appreciated outside the national borders, with the production of innovative, sustainable packaging that guarantee a high degree of safety of the contained product. We will continue to sensitize our members on these issues in order to maintain and increase the competitive advantage of the sector in the future".
The challenges for strategic packaging innovation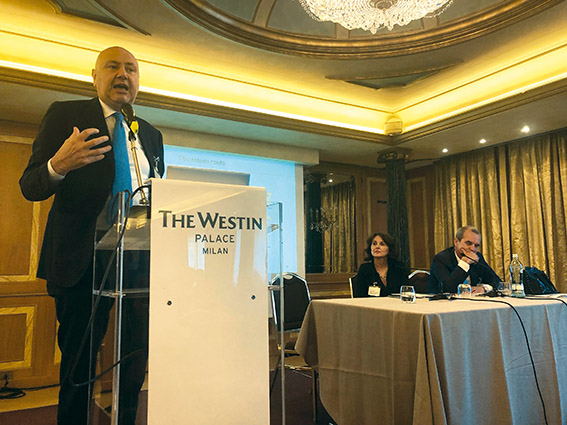 Carlo Alberto Carnevale Maffè, a professor at Bocconi University, a great visionary of future scenarios, did not fail to underline here again the role of packaging, even talking about a "love letter between brand and end customer". Packaging today is the substance and replaces the product: the slice of tuna is nothing compared to the work of industrial engineering represented by the packaging that contains it. Packaging is now a vector of intelligence, much more than the content product and plays a primary role as an organizational platform that forces companies to open up to new horizons, organizing themselves in an ecosystem that positions them at the center of all the data and let talk materials, machines, distribution processes, logistics, because thinking of focusing only on one slice of the value chain is not enough to survive in this constantly changing market.
If we analyze the behavior of young people, the so-called millennials, it turns out that they are less and less inclined to buy food products in traditional packs, simply because they change the logistics of supply, the spaces of use, the individual and family consumption model.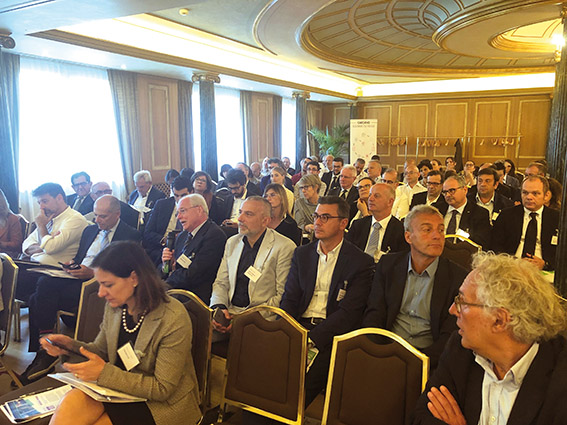 These and other factors will be propulsion for the push to a packaging on customer request, to e-delivery with e-commerce, more and more automated, a packaging that in fact goes progressively and deeply rethought, even considering a new trend which sees the major global e-commerce operators organize themselves internally for on-demand production of packaging for their own business needs. This packaging is unique, personalized, with a label printed with the buyer's address, with whom it becomes essential to communicate in a smart way, with the help of digital technologies and with extremely personalized messages, to enhance the user experience, increasingly involved in the purchasing process. The customer today does not buy only a product but claims to live an experience also after purchase and the interaction with the digital world becomes fundamental.
Many companies remain anchored to the idea of ​​packaging as an element of conservation and distribution to consume at a later time, but is emerging a logistics of the last mile where packaging becomes the support of a new and customized supply chain able of enabling new exchange mechanisms between demand and supply.
The value of packaging can no longer be quantified in square meters but must be able to extract more value from the data. Packaging is one of the factors most strongly correlated to the change in demand and if strategically addressed it can become the protagonist of very strong changes in demand dynamics, and in the structure of the added value of production and distribution.
In the world of e-commerce, in a context of innovative logistics, a carefully studied packaging becomes an extraordinary vehicle of information that no longer needs the display in a supermarket to be purchased. The challenge therefore is for companies to become protagonists of this change and not simply be passive actors.
"Long live therefore to the smart packaging and an industry that dialogues with the final consumer", says Carnevale Maffè.
There have been some interventions by the audience who have pointed out that the importance of shelf-life for some areas of the world is still an element of absolute value for packaging, which here performs its primary function of conservation and transport. It is clear and obvious that the intervention of Carnevale Maffè was conceived considering the economic models of Western countries and should be positioned in this context.
Packaging eco-design and sustainability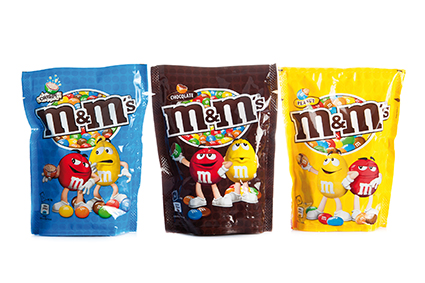 The theme of sustainability in packaging is increasingly at the center of the attention of companies, which, also stimulated by the market and by consumers, use this lever to strengthen their reputation. The introduction of the circular economy package has imposed a paradigm shift, foreseeing upstream the design of products that can be transformed or reused, guaranteeing the less possible use of resources. To do this it is absolutely essential to have a strong teamwork that sees the whole supply chain collaborate, because very often the problem is that the various parts in the supply chain do not know what happens in the next step.
The market today uses packaging as a means of communicating the sustainability of the product by leveraging three dimensions: product conservation, eco-design and social value. Conai, in its information and awareness-raising activity, has planned a series of interventions in favor of packaging eco-design, promoting and rewarding companies that undertake to place innovative and sustainable packaging on the market with economic incentives through the Conai Tender for Prevention. The data speak for themselves: almost 70% of Italian families take into consideration the environmental characteristics of packaging in their consumption habits, with particular emphasis on simple design, recyclability, reuse and use of recycled material. And it is in this direction that we must work.