On Thursday 25 March, the new BBOX, the latest generation Bimec Duplex Turret Slitter Rewinder, will have its world premiere.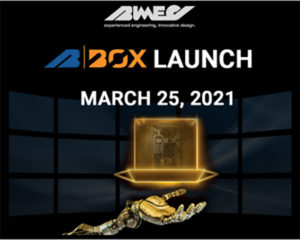 Thanks to a digital event – a link is available for participation upon registration – Bimec will illustrate all the technological innovations engineered by its team of experts to provide a Duplex Turret Slitter Rewinder able to ensure maximum efficiency and productivity, ease of use, compactness, versatility and a drastic reduction of downtimes.
Evolution of the TC A 64 E, BBOX is a slitter rewinder which meets the specific requests of the market, by solving the most common issues in converting world. One above all, is the need to simplify the operator's work and speed up the machine's setup, simultaneously decreasing the unproductive times between each work cycle.
This is why BBOX is equipped with fully automatic systems and technical servo-assistance solutions, at the complete assistance of the operator.
To attend the digital event and discover all the technical features of the brand new BBOX, just sign up at the following link, BIMEC will provide the access link to the event to all registered users between 20-24 March.