Set-up time down and productivity up: digital positioning system Kama CPX 106 for super-fast set-up in hot foil stamping has won the EDP Award 2023 in the category "Finishing Support Tools".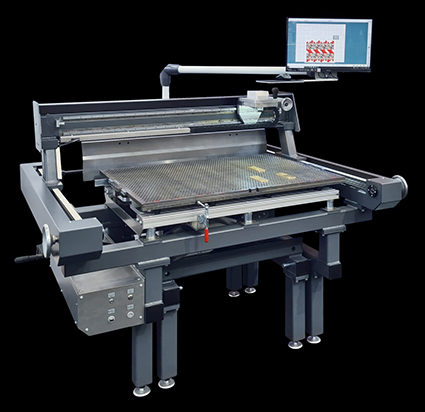 The software-supported positioning system is now also available for the popular B1 sheet format. It speeds up positioning tasks of all kinds with a time saving of up to 90 % and reduces waste to a minimum. "This is a major innovation for an industry required to grow automation and reduce machine setup time", said the jury of the European Digital Press Association. The EDP Association was founded in 2006 by six trade magazines focused on digital printing and production. Today, there are 20 member magazines across Europe, reaching more than half a million readers in 25 countries.
"Wherever register-precise embossing and hot foil finishing is required, printing companies can benefit from the CPX", says Kama Managing Director Bernd Sauter. "When finishing greeting cards, labels and tickets as well as for high-quality folding cartons for the packaging market". The award-winning Kama solution can be used for all flatbed B1 sheetfed embossing machines, regardless of manufacturer. The CPX comes as a standalone solution and pays for itself quickly with the fastest ROI in the printing industry.
The benefits of Kama CPX 106: it is easy to operate and solves the tricky task of positioning; it saves time from day one and increases productivity; it is suitable for every embossing machine in B1 sheet format and it pays off quickly.