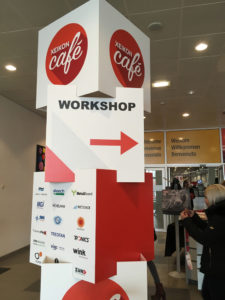 Xeikon Café Europe, a multi-vendor educational & networking event scheduled for 26 to 28 March in Antwerp, Belgium, is shaping up to be the label and packaging industry event of the year. It will feature a Conference program during the mornings of each of the three days followed by an Academy program each afternoon. Visitors can also meet up with preeminent industry suppliers in the Exhibition area where live production of creative label and packaging applications are scheduled to run daily.
"The Conference program is designed to inspire," comments Danny Mertens of Xeikon Café, "while the deeper dive Academy sessions have a focus on educating and informing about all aspects of digital production: from workflow and printing to converting and substrates. The program details as well as practical information can be found in the Xeikon Café event app which is available for download here. The app will help visitors to plan ahead and guide them through the event once on site. Also the Xeikon Café website is worth checking out, especially the application library with detailed instructions for producing any of the applications shown at past Xeikon Cafés."
Digital Production Empowered – the Circle of Success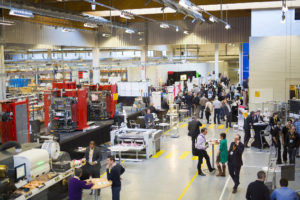 Mertens reports that the Conference will provide a 360-degree view of the trends, challenges and solutions in today's world of packaging, from the perspective of the consumer, the brand and the printer. Trend Researcher Aljan De Boer of Trendsactive is the featured keynote speaker. "The Trendsactive keynotes are amongst the highest ranked at conferences worldwide, and provide pure intellectual entertainment. Their insights on the changing needs, values and behaviour of consumers help companies to develop more human-centric strategies," says Mertens. "Conference attendees will learn about the latest trends influencing consumer behaviour, including the now ubiquitous Millennials everyone is talking about, and a visual culture that is critical to effective communications in today's connected society."
In addition, brand stories will detail the evolution in brand packaging and explain how digital production can help a brand capture consumer attention for better performance on the shelf. Printers are closing the loop by talking about how they stay ahead of evolving brand packaging requirements by making the right strategic and technology choices.
The Academy Is Back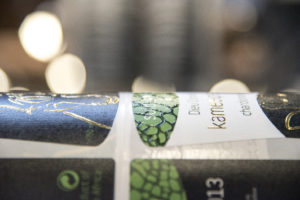 By popular demand, the afternoon Academy – a technology-agnostic educational forum centred around innovative end-use applications – is scheduled daily. It will provide a thorough look at revenue-generating opportunities from both a business and as well as a technology perspective. An overview of all Academy sessions is available in the Xeikon Café event app.
Following the Business Talks will help attendees acquire knowledge and insights on return on investments, while the practical Tech Talks focus on the technical characteristics of a wide variety of end-user applications. Each Academy session is followed by a related technology demonstration at one of the presses running a live, relevant end-use application. "This gives attendees the level of detail needed to take these actionable ideas back to their businesses," comments Mertens.
Exhibition Running Live Applications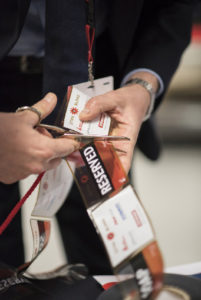 As always, Xeikon Café will feature an exhibition hall running live applications that highlight end-to-end digital production and provide an opportunity for attendees to discuss them in-depth with technology experts. This includes unique applications such as paper cups, stand-up pouches, food safe in-mould labels, durables, colour matching multi-design health & beauty labels, pharma packaging and many more.
"We are confident we are once again offering a comprehensive event program that is of interest to anyone involved with packaging and label production," Mertens concludes. "Those looking to learn about complementary printing techniques for flexo or offset will find out how digital can elevate the profitability of their businesses. Attendees keen to connect with other industry innovators will get the chance to debate how to exploit their digital production to the maximum. And brands or printers searching to discover new techniques and applications should not miss this opportunity to identify the right digital printing technique for their business".
More information can be found on www.xeikoncafe.com, where the Xeikon Café event App is also available for download at www.xeikoncafe.com/en/eventnews/12/54-download-the-xeikon-cafe-app. The entry fee for the three-day Xeikon Café Europe 2019 event is €200, and registration will be open as of Monday, January 14th 2019.