With over 6,500 visitors and more than 2,000 participants at a total of 720 minutes of live presentation sessions and with many potential new customers in the live info chat, the virtual interpack conference organised by Sappi was a resounding success. Sappi presented its latest developments, future prospects and current range of packaging and speciality papers at the event. In addition to further networking opportunities, the visitors took full advantage of the chance to get in contact with the Sales team.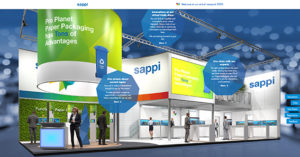 Based on the motto 'Pro Planet: Paper Packaging – welcome to the new pack-age', the market leader in functional paper packaging presented numerous opportunities at its virtual interpack 2020 conference for its customers to package their food or non-food products in sustainable, premium packaging. In doing so, the company is contributing to the UN's sustainability objectives. With the Sappi Guard range, Sappi presented barrier papers that render additional special coatings and laminations redundant and can be recycled in the paper stream. Featuring integrated barriers, they ensure that the product quality of foods and other goods is preserved. The second generation of barrier papers, now even more environmentally friendly, was also introduced at the virtual event. Another area of focus of the virtual interpack event was sealable papers, suitable for a wide range of packaging applications in the food and non-food sectors.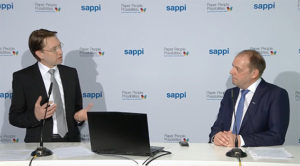 Of course, the concept of sustainability was also a key issue at the conference. As a home-compostable paper, Algro Nature meets the current demand for fully recyclable packaging. Sappi thus remains true to its goal of presenting its customers with more and more environmentally friendly solutions for the benefit of people and the environment. 'We were overwhelmed by the success of our first virtual interpack conference, but we look forward to having direct contact again in spring 2021 in Düsseldorf,' says Thomas Kratochwill, Vice President Sales & Marketing Packaging and Speciality Papers at Sappi Europe, with regard to the delayed interpack conference.