On www.sappi-interpack.com the globally active company will present a wide range of new products and its comprehensive existing portfolio of packaging and speciality papers to the audience from 6th to 31th May.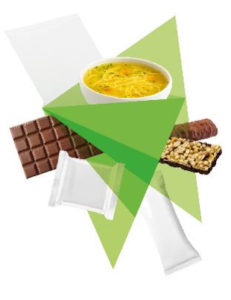 As the whole world is still talking about sustainable packaging solutions and looking for alternatives to fossil-based materials, the innovation leader Sappi has more products on the market than anyone else. The company will demonstrate this in style at its virtual interpack 2020. Based on the motto "Pro Planet Paper Packaging – welcome to the new pack-age", the market leader in functional paper packaging will present numerous opportunities for its customers to package food or non-food products in sustainable, premium packaging. In doing so, the company is contributing to the UN's sustainability development goals. Based on these 17 goals, the global community is committed to a better future and integrates economic, environmental and social factors.
High product protection thanks to perfectly coordinated papers
Sappi's expertise is particularly significant in the functional paper packaging sector. With the Sappi Guard range, the market leader will present barrier papers that render additional special coatings or laminations superfluous, resulting in materials that can be recycled in the paper stream. Featuring integrated barriers, they ensure that the product quality of foods and other goods is preserved. The second generation of the barrier papers will make its premiere at virtual interpack: These barrier papers are even more environmentally friendly, making them the smart choice for a wide range of applications in the future.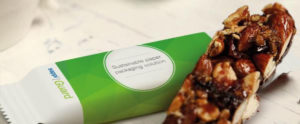 Sappi Seal is perfect for packaging solutions where the priority is sealability. It offers integrated heat sealability, a moisture barrier against water vapour and is produced with 95 per cent renewable materials. The single side coated paper can be printed via offset or flexo printing. For gravure printing applications, the visionary manufacturer also offers the new version Sappi Seal G, which will be presented for the first time at the trade fair and offers even greater printing results.
Sappi's virtual exhibition stand also provides a wealth of additional information from the Functional Paper Packaging sector, such as selected examples from practice. This illustrates how different and manifold the barrier papers can be used.
A Sappi solution for every occasion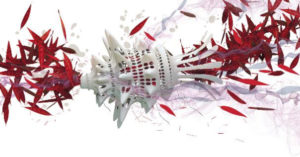 With its flexible packaging papers, the innovation leader offers an enormous range of solutions for various types of flexible packaging, applicable for food and non-food products. Sappi will put the spotlight on Carcoat Repella Flex at the virtual fair. Thanks to its grease resistance, the semi-gloss, single side coated paper is perfect for packaging greasy foods with direct product contact, such as butter, cheese and meat. As a home-compostable paper, Algro Nature meets the current demand for fully recyclable packaging. So Sappi remains true to its commitment of presenting its customers with even more environmentally friendly solutions for the benefit of people and the environment.
Label papers from Sappi are ideally suited for customers from the beverages industry looking to make their products stand out in a crowded market. Sappi will present its new wet-glue label Parade Label 4 at the trade fair. This paper has excellent machine runnability properties. Sappi also offers special grease resistance papers for the labelling of oil bottles. The label papers are very resistant and of course, recyclable.
Even more possibilities in the paperboard range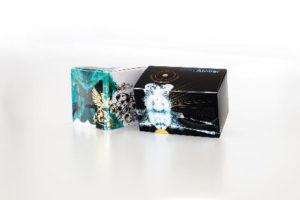 In advance of the virtual fair, Sappi has added a new grammage option to its Algro Design Advanced paperboard portfolio. The lighter 160 g/m² version expands the premium solid bleached board range, that previously ran from 220 to 380 g/m². The Algro Design Advanced product itself is a relatively recent development, featuring a lightly coated reverse side that balances enhanced ink lift with a natural tactile feel. "Algro Design Advanced enables our customers to be extremely flexible in the design choices they make for their intended product. Its lightly coated reverse side offers considerably more potential for projects with higher ink coverage, more brilliance, greater contrast and more diverse finishing options," explains Matthew Campbell, Product Group Manager Paperboard at Sappi Europe.
The folding box board, Atelier, which was successfully launched in 2019 will also be showcased. With its market leading whiteness and brightness combination, aligned with exemplary surface consistency, this paperboard enables branded goods to be presented very effectively at the point of sale. Atelier also benefits from a range extension, as Sappi will present the new 220 g/m² version at virtual interpack for the first time
"Our virtual interpack is the perfect solution for us to inform our customers and interested parties before this year end about the range and quality of our solutions and our successful applications. We are continuing to set new standards with our products. In spring 2021 we are looking forward to the personal contacts in Düsseldorf," says Thomas Kratochwill, Vice President Sales & Marketing Packaging and Speciality Papers at Sappi Europe, in preparation for the two upcoming trade fairs.